Abstract of Kampong Bugis Plot: URA Singapore has plan and preliminary proposal for the development of land parcel near lavender MRT Station. The plot was enveloped by Kallang Road, Crawford Street & Kallang River. It has a very high flexibility due their status as White Site (land Uses subject to approved proposal). Potentially to be developed as mixed-use development (residential with commercial uses). Strategically, this plot of land located in Bugis, the buzzy old town. It also has a beautiful view of Kallang Basin and Marina Reservoir. I believed it's going to be the exiting development of the year. (Kampong Bugis in Malay refer to Bugis Street, Singaore 2nd Chinatown near Bugis MRT)
Shaping a New Sustainable Waterfront Residential Precinct
Situated next to Kallang Basin with an extensive water frontage and nestled within the existing park, the 8.29 ha site is envisioned to be an attractive residential precinct that is car-lite, community-centric and sustainable.
The site offers a unique opportunity for a master developer to plan and phase the development, incorporate district-wide urban solutions to shape a sustainable residential precinct with well curated public spaces and lush landscaping and greenery.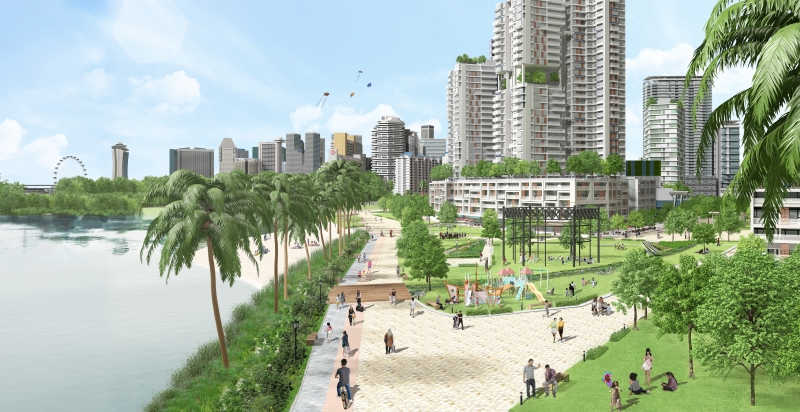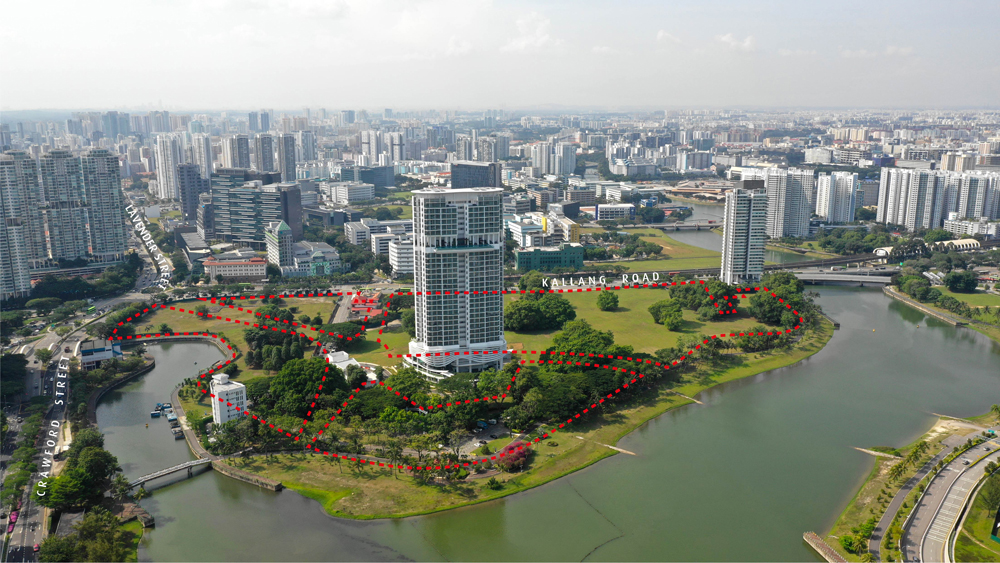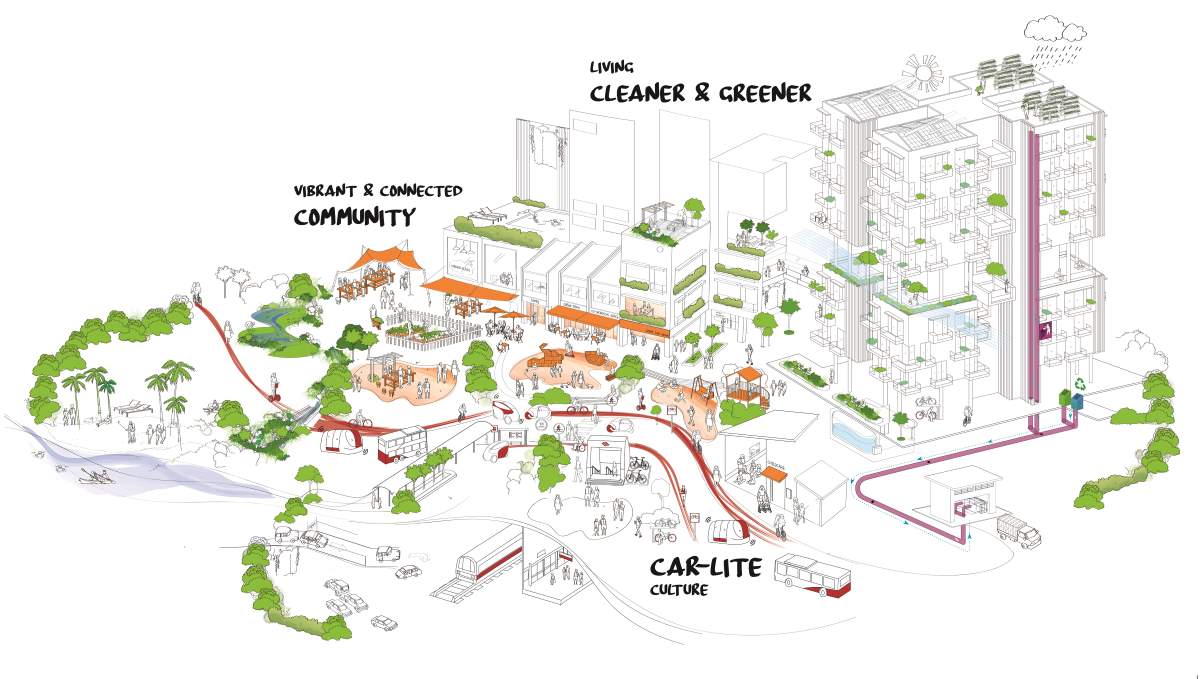 Flexible Development Approach
A flexible payment scheme and a phased-development approach is drawn up to allow the master developer to implement Kampong Bugis precinct over a period of up to 13 years in tandem with market demand.
The master developer can purchase part of the site in the first phase and take up options for the remaining phases. The land prices of the later phases are paid only when the options are exercised.
Kampong Bugis Singapore is in close proximity to the Lavender MRT station, Kallang MRT station and Bendemeer MRT station which provide easy access to the city centre at Raffles Place and Marina Bay, key commercial nodes such as Paya Lebar Central and other parts of the island.
The precinct is also plugged into the larger cycling network along Kallang River, Kallang Road and Crawford Street that offers convenient access to the city and other parts of the island.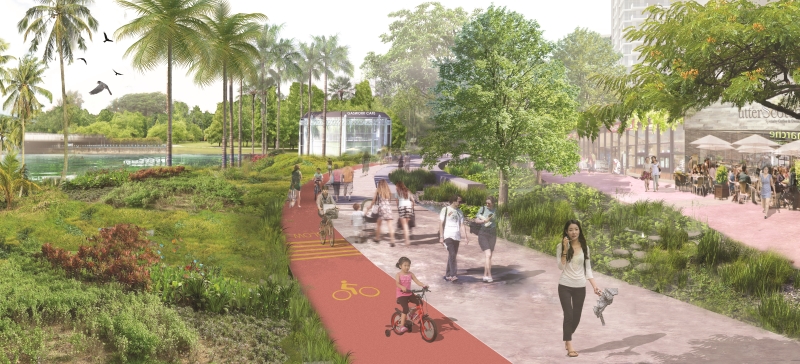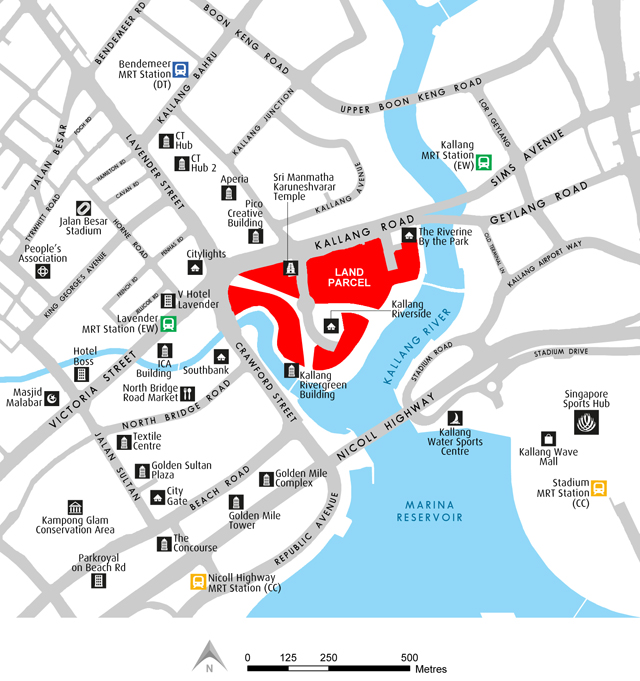 Kampong Bugis Singapore Criterias
Site Area: (1) 82,932.0 sq.m.
Lease Period: (2) 99 years
Land Use Zoning: White Site
Maximum Gross Floor Area: 390,000 sq.m.
Maximum Building Height: (3) 120 m. to 150 m.
Project Completion Period: (4) 84 months
Remarks:
(1) Subject to cadastral survey.
(2) Refers to lease period of each phase, commencing from the handover of the land to the Master Developer at each phase
(3) Building Height is based on Singapore Height Datum.
(4) Refers to Project Completion Period of each phase.
About: Kampong Bugis Singapore' Tender