Normanton Park (D05) West Coast, Kent Ridge Park
The Normanton Park is within in prime land of district 05 (D05 West Coast Dover, Clementi). Apparently, near Kent Ridge Park, West Coast Beach Park, National University and NUS Hospital. Also, short walking distant to Kent Ridge MRT Station(CC24), therefore residents will be able to enjoy shopping centres and leisures. For example: Harbourfront, VivoCity, Sentosa. Especially this Circle Line MRT will lead to Marina Bay, Financial Hub and CBD in just few stops. Importantly, Normanton Park has a good plot size of development.  The development that can offer residents, a unique and ample size and types of facilities within the development. Such as:  Tennis Court, Basket Ball Court, Both indoor and outdoor Gymnasiums. Please refer to the following full list of condominium facilities and site plan & Normanton showflat location.
Besides the residential units of  1,842 apartments, there are also 22 units of strata terrace houses. This development also offers 8 units of commercial units as restaurants, shops and minimart. In this view, the maintenance fee will be just minimum. Normanton Park Condominium developed by Kingsford Group.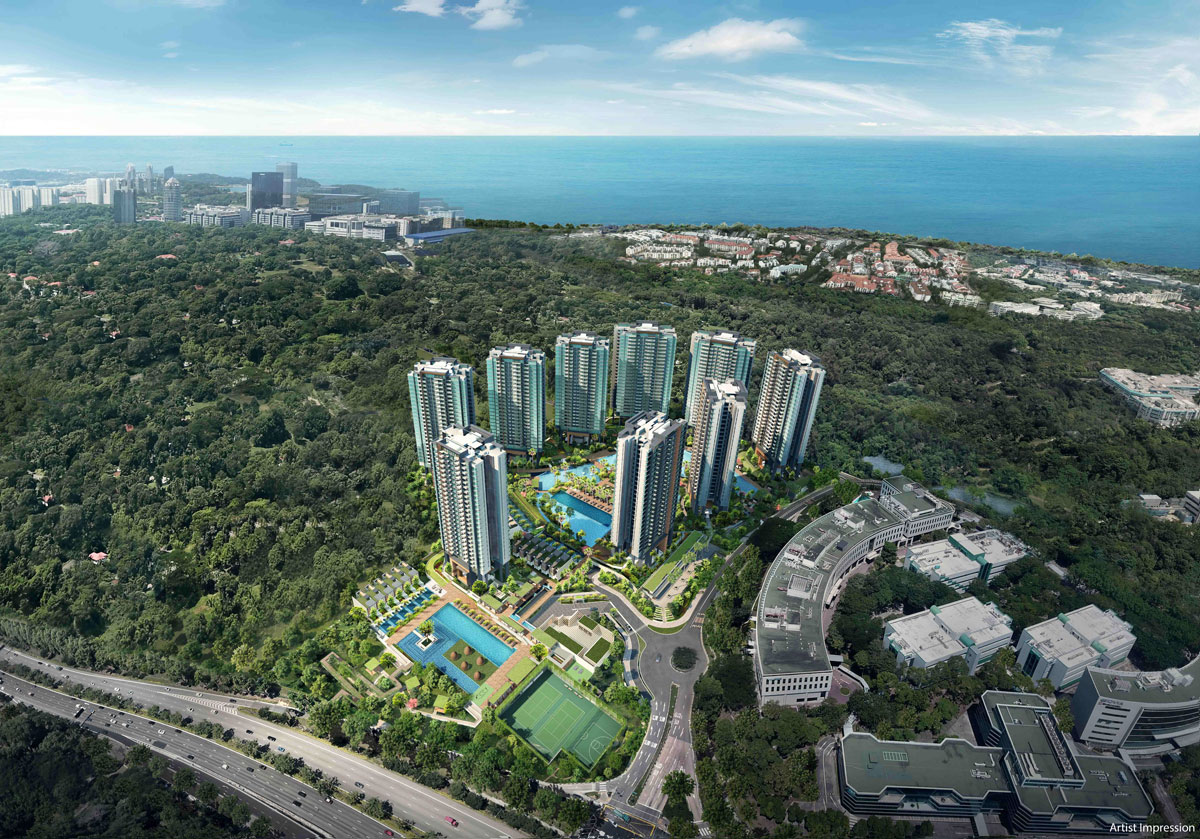 PEAK LIVING WITH BREATHTAKING VIEWS
Particularly, this development is resting on the hilly ground terrain of Kent Ridge Park. Hence, Normanton Park will likely become a distinctive feature of the island-state's southern skyline. Moreover, all residential towers are elevated 19 metres above ground level. With that in mind, it possibly maximise views of the city, lush surrounds or Southern Islands.
360° COMMUTING EASE TO LIVE, WORK AND PLAY @ Normanton Park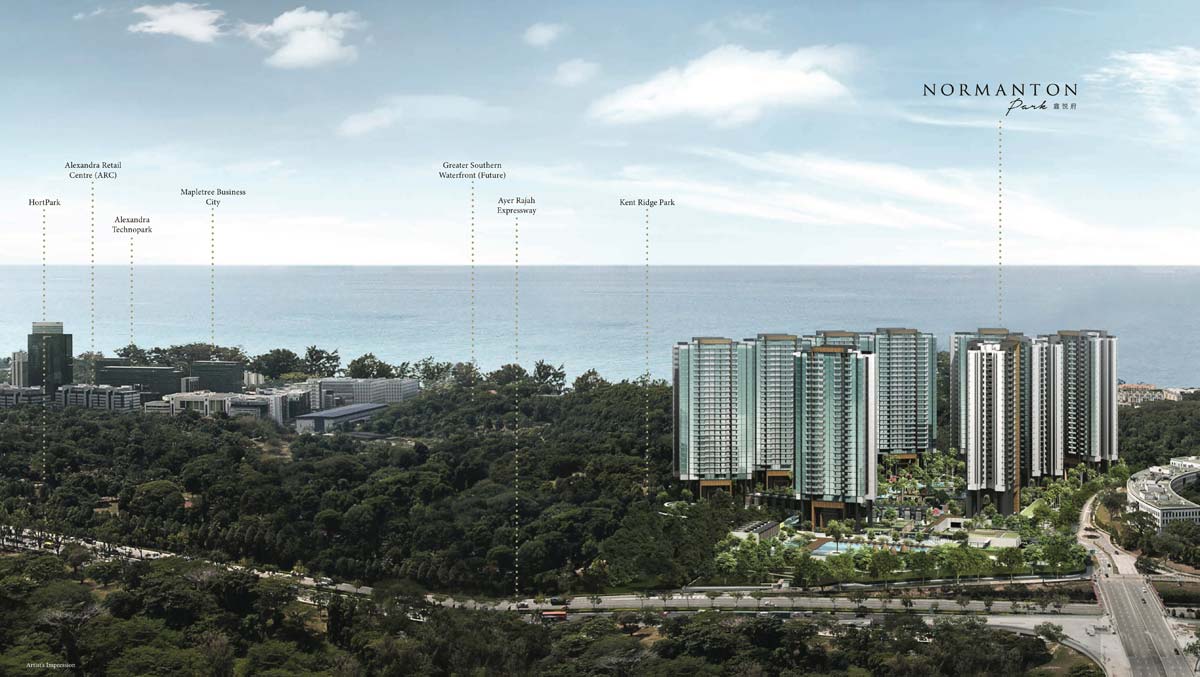 And also with well connection to the island-wide transportation networks. For instance, near MRT Station, express ways & bus networks. These convenience transportaions, allow the hassle-free commuting between this location and other part of town & islandwide. On top of that, within close proximity to important nodes. For example: National Park, beach, shopping malls & recreational, medical hubs & business parks. Extraordinarily, your life is in every way possible.
ENHANCING LOCATIONAL POTENTIAL AND CONNECTIVITY
Greater Southern Waterfront(FUTURE)
Interestingly, wiith prime waterfront landmass of more than 2,000 hectares. The Greater Southern Waterfront will become Singapore's future CBD. As well as a tourist-and-lifestyle destination featuring a 30km waterfront promenade. This is including Labrador Park, Marina South, Pulau Brani and Tanjong Pagar.
One-North
As Singapore focusing on being global research hub. Eventually make research and innovation domain in Buona Vista, One-North, a rapidly evolving into a high-tech cluster. It's comprising biomedical sciences, Infocomm technology and media industries. Uniquely, living near Singapore's Silicon Valley, the thriving hub is one of the key drivers for Singapore's knowledge-based economy.
Jurong Innovation District (FUTURE)
In time to come, Jurong Innovation District, the 600-hectare will be imaged. The advanced manufacturing, robotics, urban solutions, clean technologies and smart logistics will added to this region. Expectedly to complete by 2022. Undoubtedly, it will become a bustling work-and-play locality for workforce.
In Summary, It close to the city centre and Jurong Regional Centre. This development will be likely benefited from a number of major development plans nearby. It ranging from urban renewals to the emergence of next-generation business hubs. Finally, these future plans can possibly yield new locational advantages.
SPECTACULAR VIEWS, GAZING AFAR OR WITHIN - Normanton Park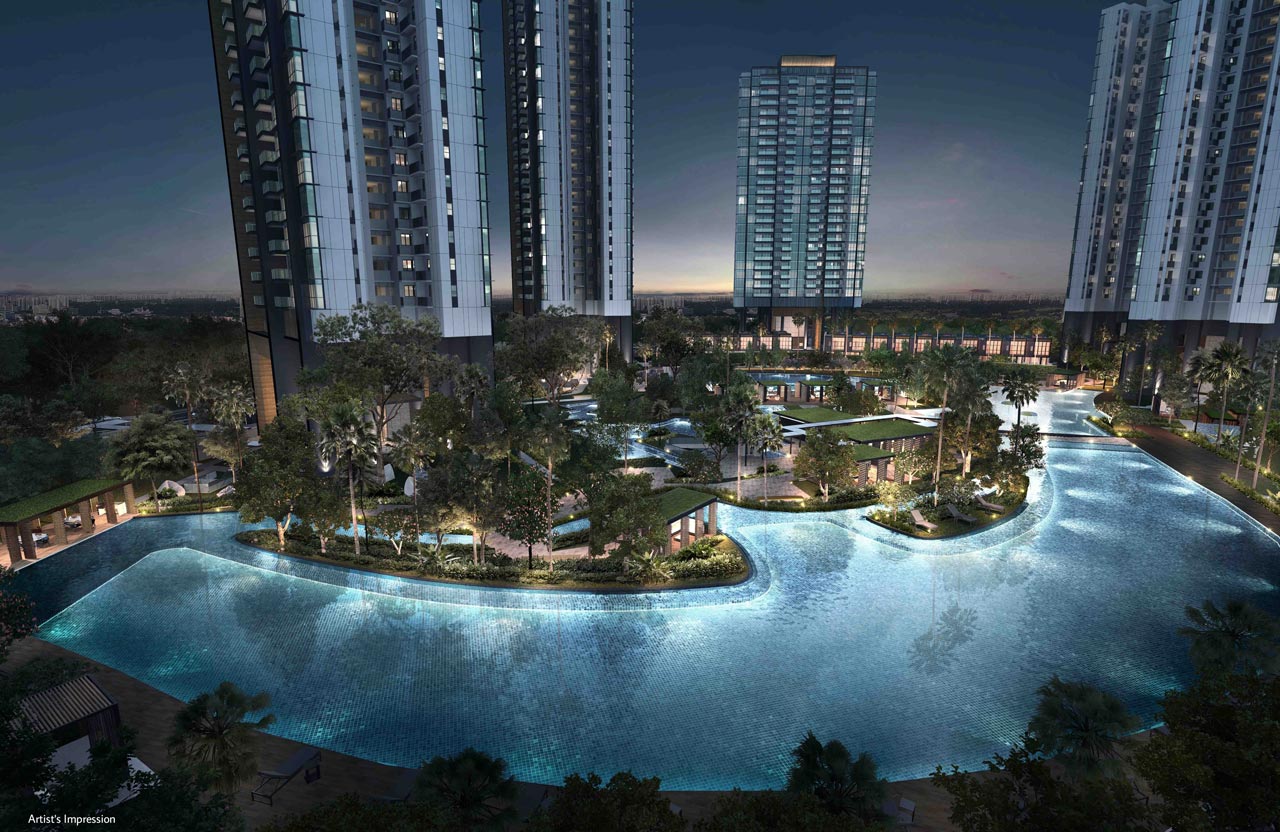 In term of view — while standing height of the architecture looking afar is possibly a spectacular panorama. Besides that, with th backdrop of blue sky, water bodies & huge green landscape both from inside & outside can be amazing of life.
GET AWAY 365 DAYS, OVER 100 LIFESTYLE FACILITIES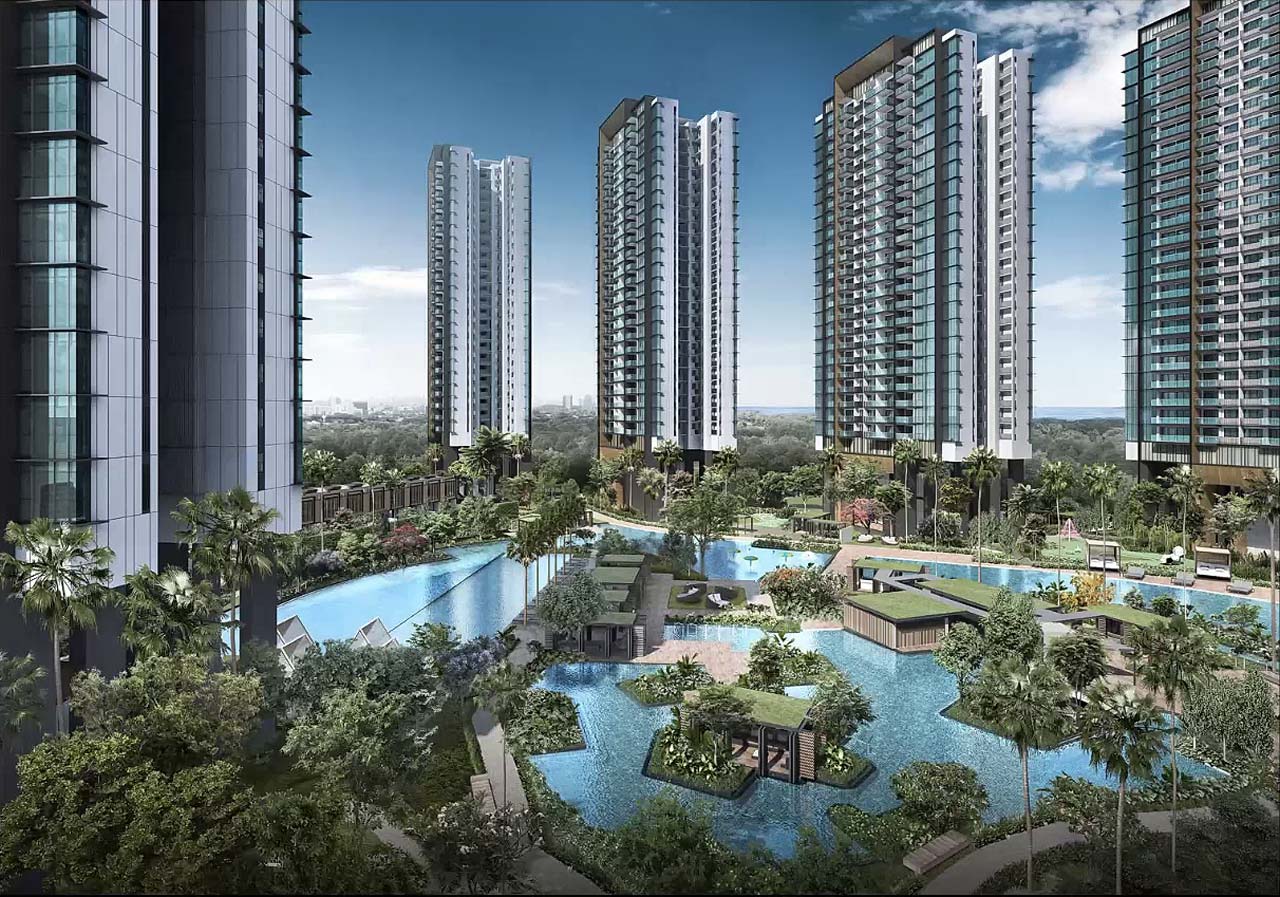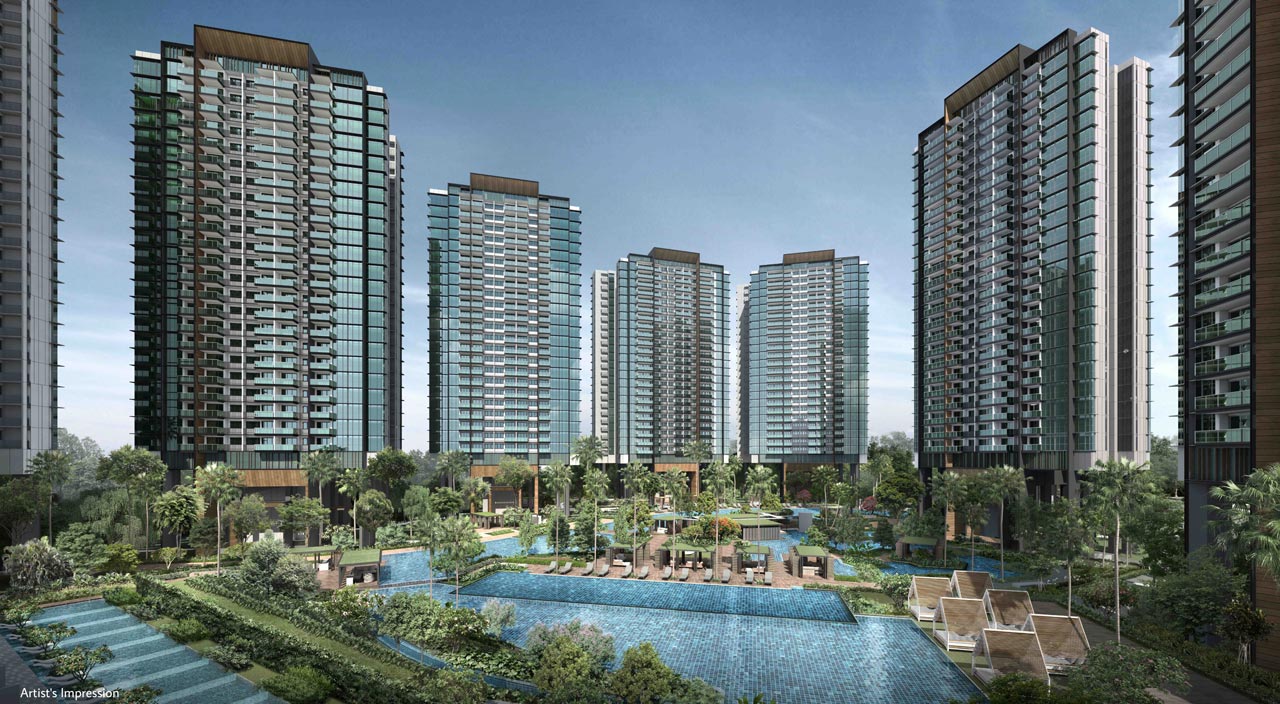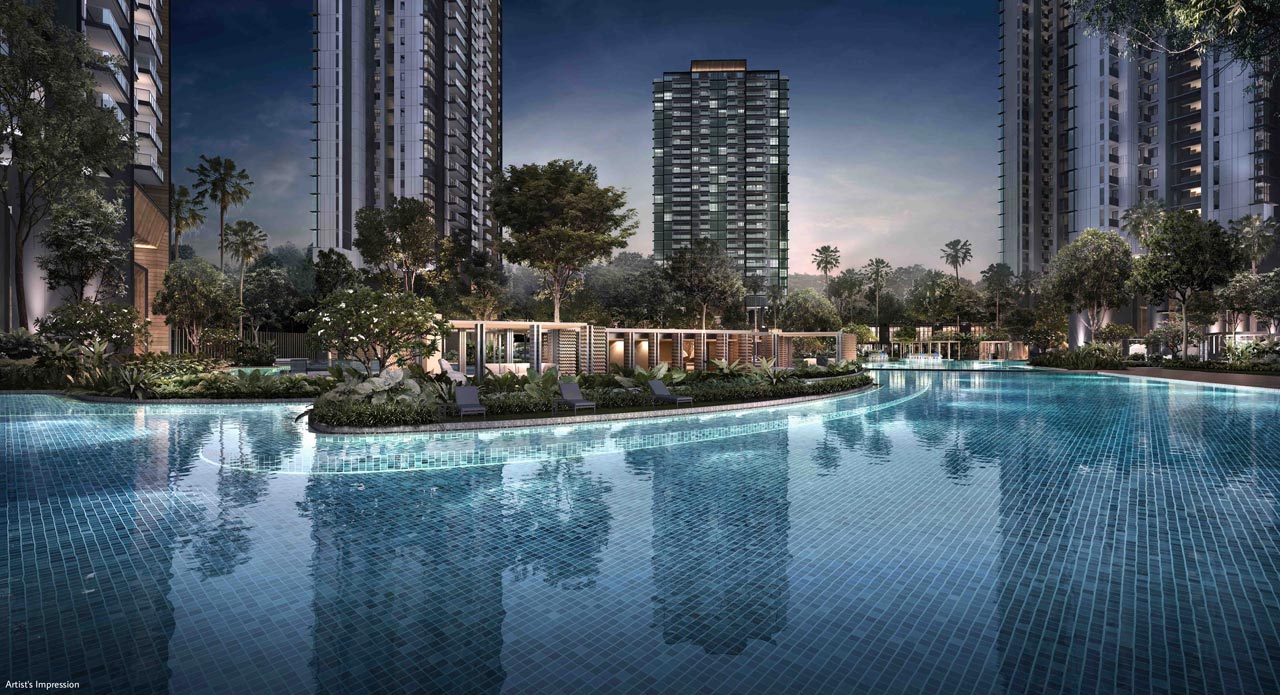 By and large, this development embraced by more than 100 lifestyle facilities. For Example: take a stroll at Amazon Valley; meditation moment at Zen Garden;  picnic dinner by e Wood; exercise at Botanical Outdoor Fitness. All in all,  these are unparalleled   lifestyles at HOME.
SURROUNDED BY WATER, DRENCHED IN RELAXATION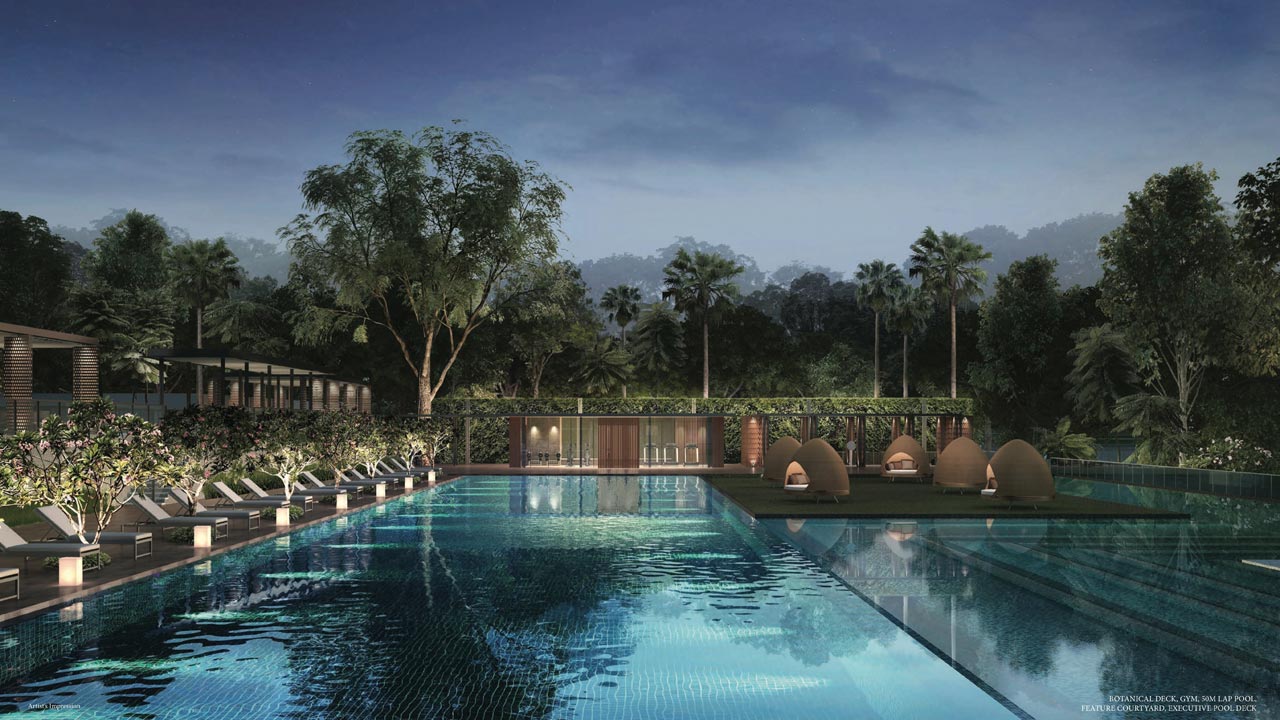 Furthermore, the abundance water-based facilities & aquatic features will embrace you everyday life with relaxation, coolness & fun. Take the break of your busy day, dipping your legs in the pool. Similarly, your easy day enjoy with your children at splash out. In like manner, just spend a night out, watch calm blue water with loved ones. What a lifestyle!
ENHANCED HOME PRIVACY, DIRECT POOL ACCESS
Given that, Villa Collection is your great choice. Enjoy the ultimate privacy amidst greenery by pools. Ultimately, living life at the new height in the security and resort comforts. Indeed, the rare and limited choices are made for those who desire a home above the rest.
GREENERY ABOUND,INSIDE AND OUTSIDE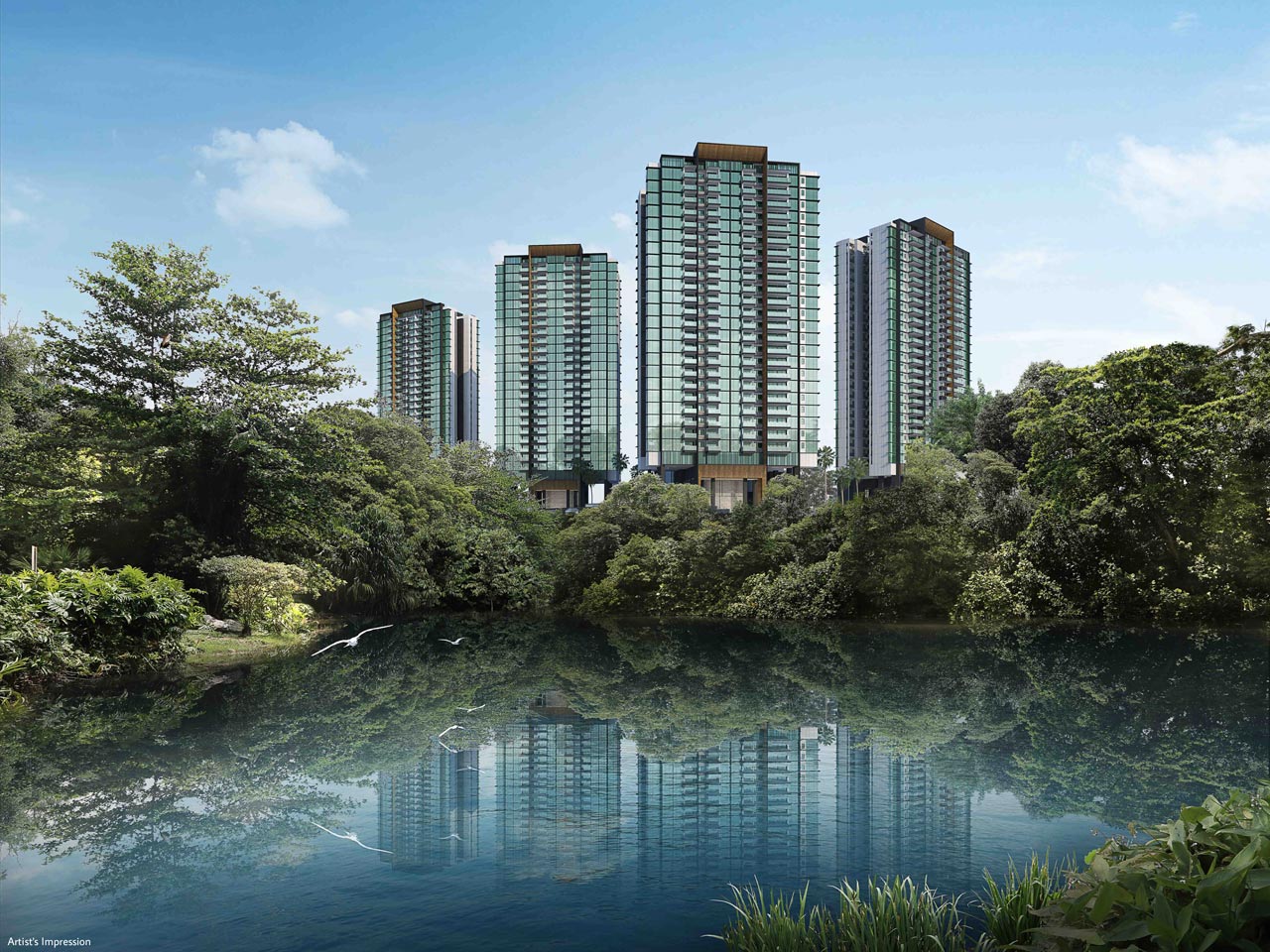 Nevertheless, living by the nature of Kent Ridge Park giving Normanton Park amplified view  about 60% ground-level common area covered by lush shrubbery and water bodies. Manicured lawns and glimmering pools from within seamlessly merge with green corridors and a tranquil lake just outside of home.
THOUGHTFUL INTERIORS MAKE GREAT HOMES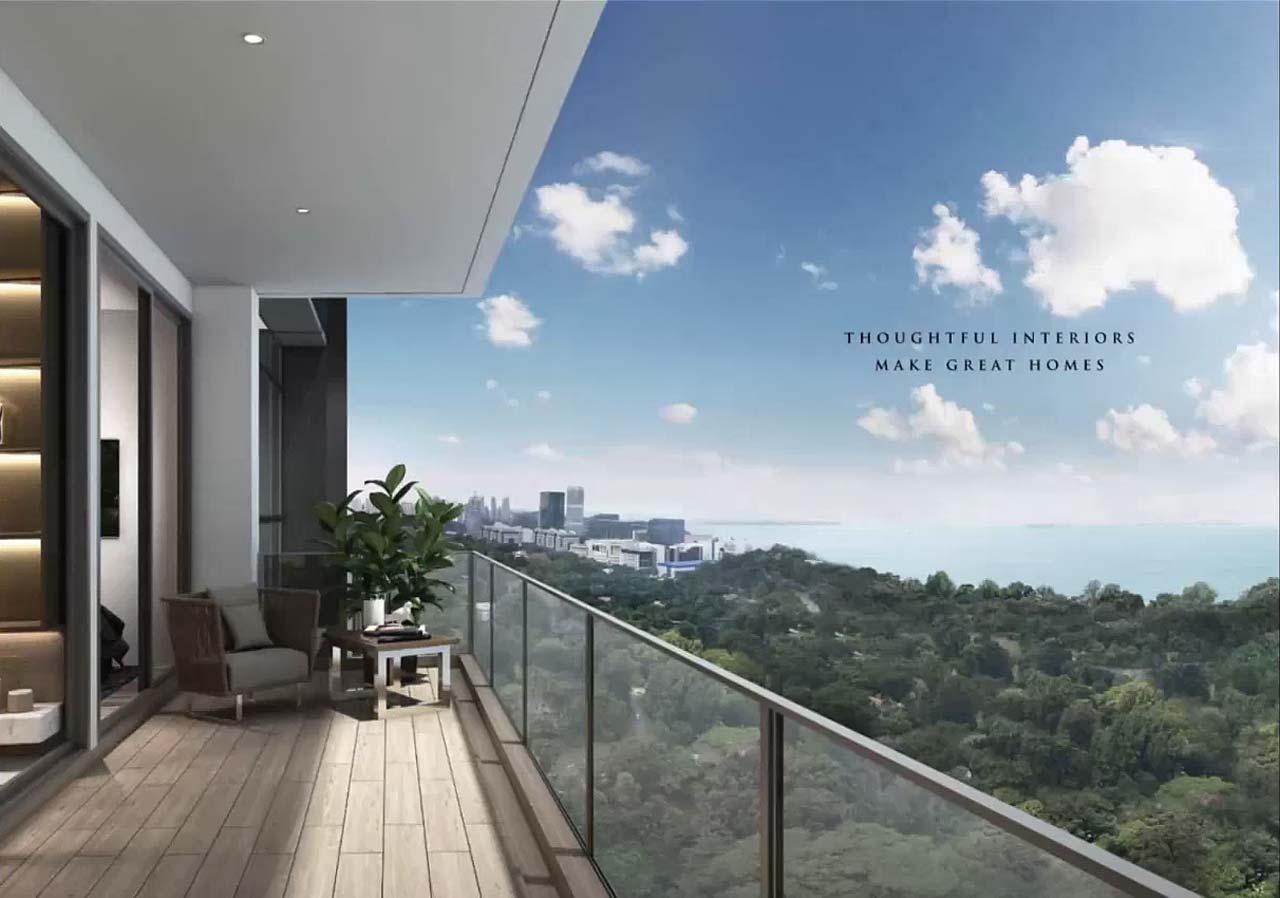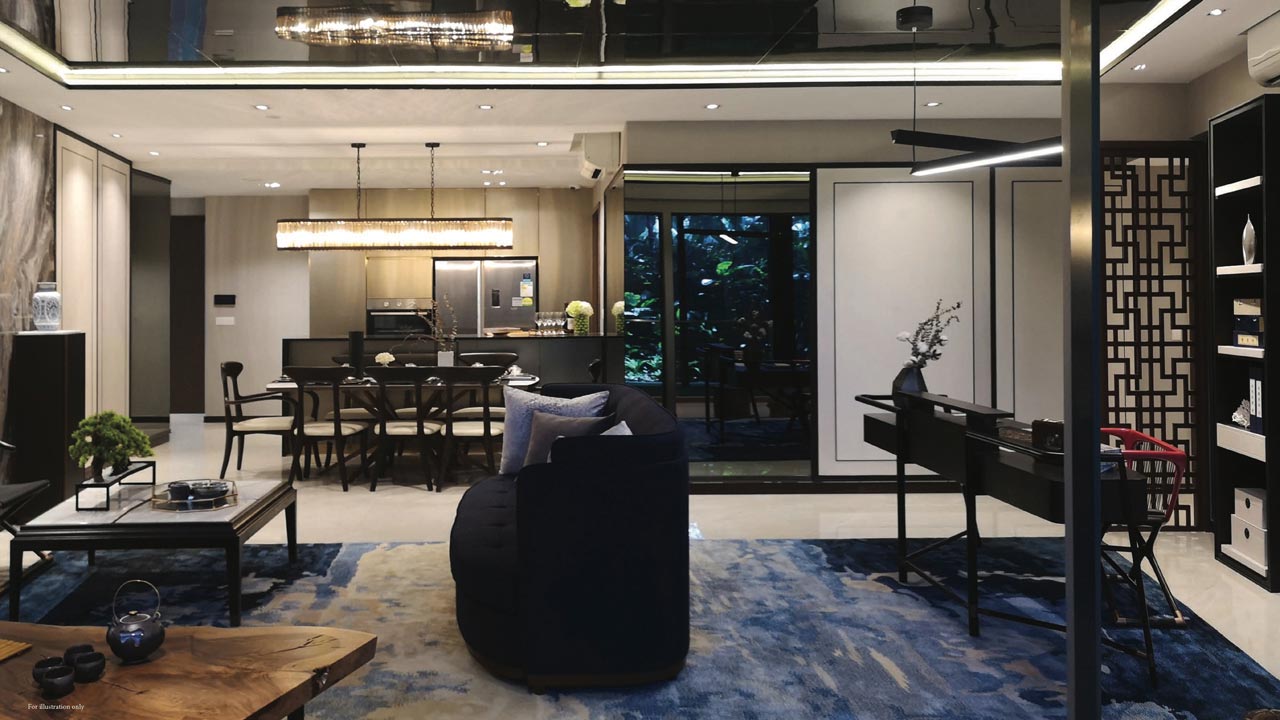 As a matter of fact, Normanton Park site is restting on the high ground. It allow the flow of broad visual spectrum & better natural ventilation. In which, will create the most memorable moments at home with your loved ones.
Generally, the award winning design team has hand-picked design & tasteful fitting,  furnishing & appliances. This is in order to make for you a perfect home for you. Definitely these will make every moment,  a present living here — In Normanton Park.
In addition, this estate offer a premium five-bedroom units including penthouses and villa homes of e Villa Collection.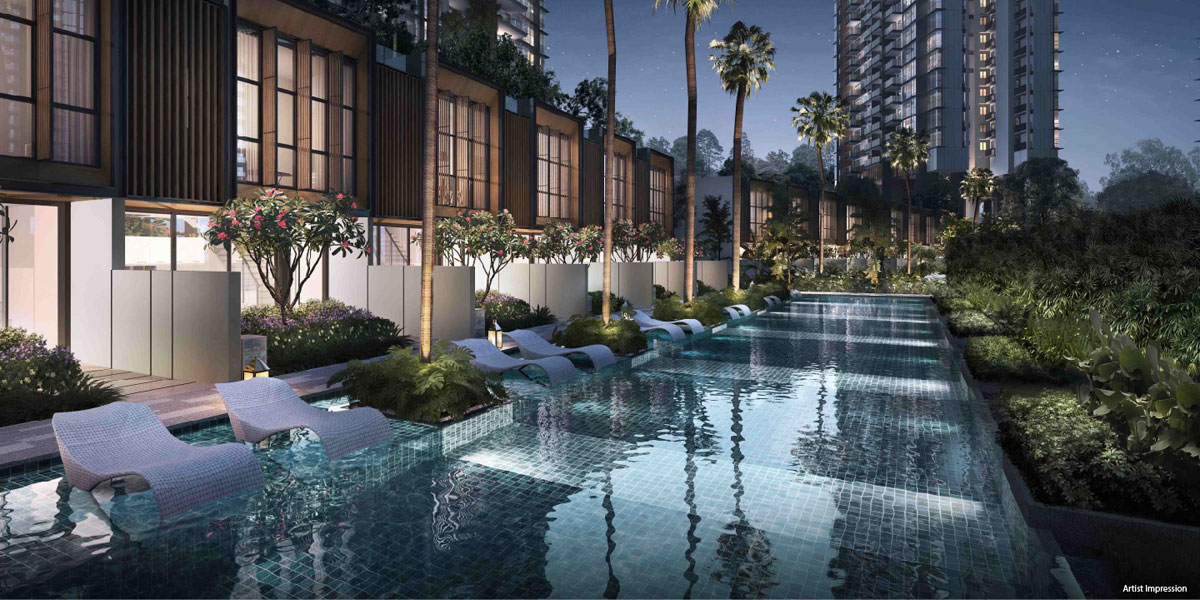 ENJOY INNOVATIONS THAT EMPOWER SMART LIVING
Being that, your home are fully equipped  with smart living through a wide network of home automation, security and lifestyle solutions. Engage a deliveryman while you are away from home. Pay condominium maintenance fees via an app. At the touch of finger, enable home intelligence for a more fulfilling home life. For this reasons, every aspects of your home are in full control. Life never be so relax & easy. 
Project Factsheet of Normanton Park
Developer:Kingsford Huray Development Pte Ltd (UEN :201714101W)
Housing Developer Licence No. : C1315
Lot/Mukim No. : LOT 05187X & 01960T MK03 NORMANTON PARK (QUEENSTOWN PLANNING AREA)
Tenure of land : 99 years commencing from 22.07.2019
Encumbrances to which the land is subject : Mortgage in favour of United Overseas Bank Limited (IF/291891J & IF/291816U)
Building Plan No : A1805-00003-2017-BP03 dated 13 January 2020 2019
TOP (expected date): 02.01.2023
Vacant possession (expected date) : 31.12.2023
Legal completion (expected date) : 30.12.2026
Project Account No :UOB Ltd for Project A/C No : 451-308-091-8 of Kingsford Huray Development Pte Ltd
Location Map of Normanton Park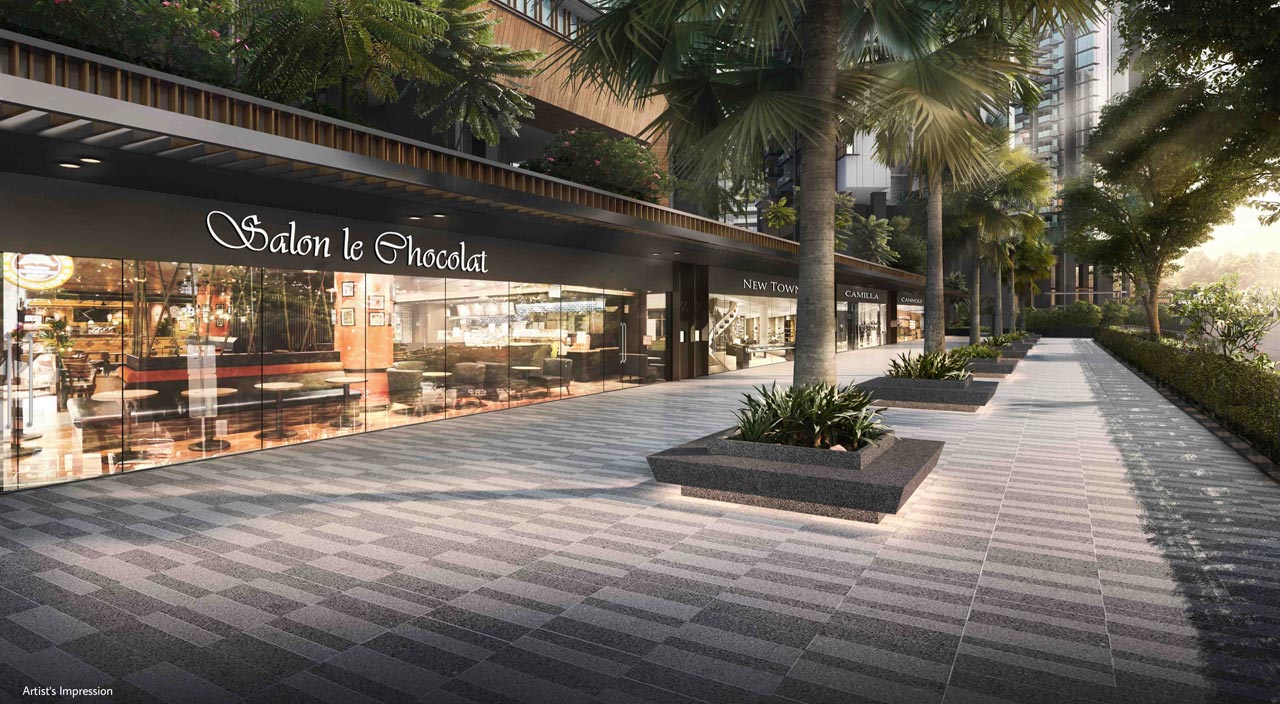 Developer of Normanton Park
Kingsford Huray Development Pte Ltd, (Kingsford Development), the developer of Normanton Park
A branded enterprise known for its quality and reliability, was set up in 2000 by Hong Kong registered company Kingsford Investments.
Under the Kingsford Group of companies are many reputable businesses that include property development, property management and manufacturing. They all have Kingsford's unique management, operation and development models which are internationally recognized.
Part of Kingsford Development's ongoing efforts is to constantly improve production, technology and management of industry standards to promote technological progress.
By understanding the different consumer needs for living, creative use of design, technology and most importantly, a harmonious living space. For every project we endeavor, it is inherent in our philosophy to study the local conditions to protect and improve the environment, while creating sustainable development with nature.
The group started with prestigious and award winning projects in China and have since established ourselves as a leading developer in Asia. As a symbol of quality and reliability, and continuing to lead in the property realm with superiority and credibility from a professional team with a distinctive business management philosophy.