November 2020 home sales in Singapore rebound on vaccine optimism
November 2020 home sales' figure improved by strong demand at new launches. These 2 new launches, The Landmark & The Ling @ Beauty World accumulatively sold 22 8 units in November 2020. It make up 30% of monthly transactions.
New launches apartment made up749 unit in total sales. Up from 643 unit in October. November 2020 sales records end up higher than October by 16.7%.
Independent Consulatants' Opinion on Market
Head of Reserch & Consultant in Real Estate agency believed that the great improvement in November 2020 home sales due to good news of vaccine & the hop of economic recovery.
With the momentum continuing this month, complete year 2020 new sales volume is predicted to come in between 9,000 and 10,000 units.
According to caveats submitted, this brings the January-November overall to 8,770 units and new private home sales last month was 35.7 percent lower compared to November 2019.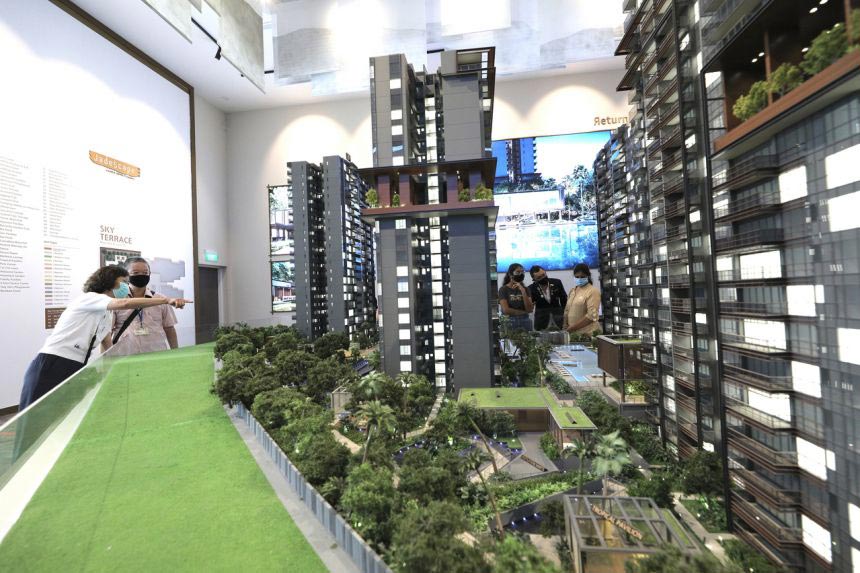 The excellent sales in November 2020, therefor home sales market still stay on track of 9,500 units. It could be comparable to 2019, which is 9,912 units transacted.
Supporting Factors for November 2020 Home Sales' Success
Main supporting Factor at The Landmark is its prime location in city centre, at fringe of business district. Another factor is the reasonable offering prices. For Example,  The Clavon, in Clementi Area. Developer of The Clavon set the soft launching prices at only from S$1,790 per sq ft, which is very attractive to buyers.
Similarly, Ki Residences also set up their average launching price at S$1790 per sq ft. It started it launch through virtual booking exercise. Some 143 units out of 700 units launched are taken last Saturday. The setting of price based on Parc Clematis resale units at median unit price of $1,634 per sq ft. Also comparable to another resale project, Kent Ridge Hill. It has median transaction prices for the January-to-October period at $1,770 per sq ft.
The Urban Redevelopment Authority (URA) will reveal the month-to-month new home sales information gain on December 15. We shall have a clear picture of november 2020 home sales.
This article is responding to & analyse the News Article:
"New home sales rebound in November on vaccine optimism and new launches"

Source: The Business Times
By Siow Li Sen
11 Dec 2020, Fri