One Bernam Floor Plans & site plan for the highly anticipated mixed development in district 02 Tanjong Pagar includes apartments & commercial.
Before we go into the topic of One Bernam Floor Plans & One Bernam Site Plan. It is essential to know why &  how developer came out with concept of the development of One Bernam.  
First of all it's good to know that not all pot of land can built mixed use development or mixed development in layman term. With this manner, they are rare  valuable. Government of Singapore through their agent, The Urban Redevelopment of Singapore (URA)  exercise their policy of redevelopment in Master Plan.
The latest Master Plan 2019 has indicated the use of this plot & its  Plot Ratio (indicated hight of building in each plot). With the Plot Ration, it translate into Permissible Area (or buildable area). At the same time, each plot also indicated uses of this plot (what can be built i.e.. as hotel, office residential or mixed development). Please refer to snapshot of Master Plan 2019
Transformation of One Bernam land use.
As Policy for redevelopment of CBD of Singapore. Previously, Singapore CBD mainly was planned for Offices, Hotels & Commercial uses, except HDB estate. During that period, CBD area is not lively like today as lesser people will com to this are. After then, Government policy has changed to allow private residential use in this are. However it took quite something to test & prove the idea. With this, you will see One Bernam land use in Master plan 2008 as hotel zone.
As long as I remember after the reclamation of land in Marina Bay area for mixed uses in new CBD success. After then One Bernam has it new identity & land use as mixed use development as it is indicated in Master Plan 2019 below. 
As a mixed use development, One Bernam Site Plan as well as One Bernam Floor Plans are set in two different group.
Integrated Uses Introduction
The lower level of One Bernam Integrated Development from Basement Levels are assigned to Car Park Lots and its ancillary function, for example Electrical room, Mechanical Room, Bin Centre, etc. As the Plan cover the whole are of site majority of the development in the same level. We will display as "One Bernam Site Plan". Where else the Floor Plans are only showing units' Plans , we will display as "One Bernam Floor Plans"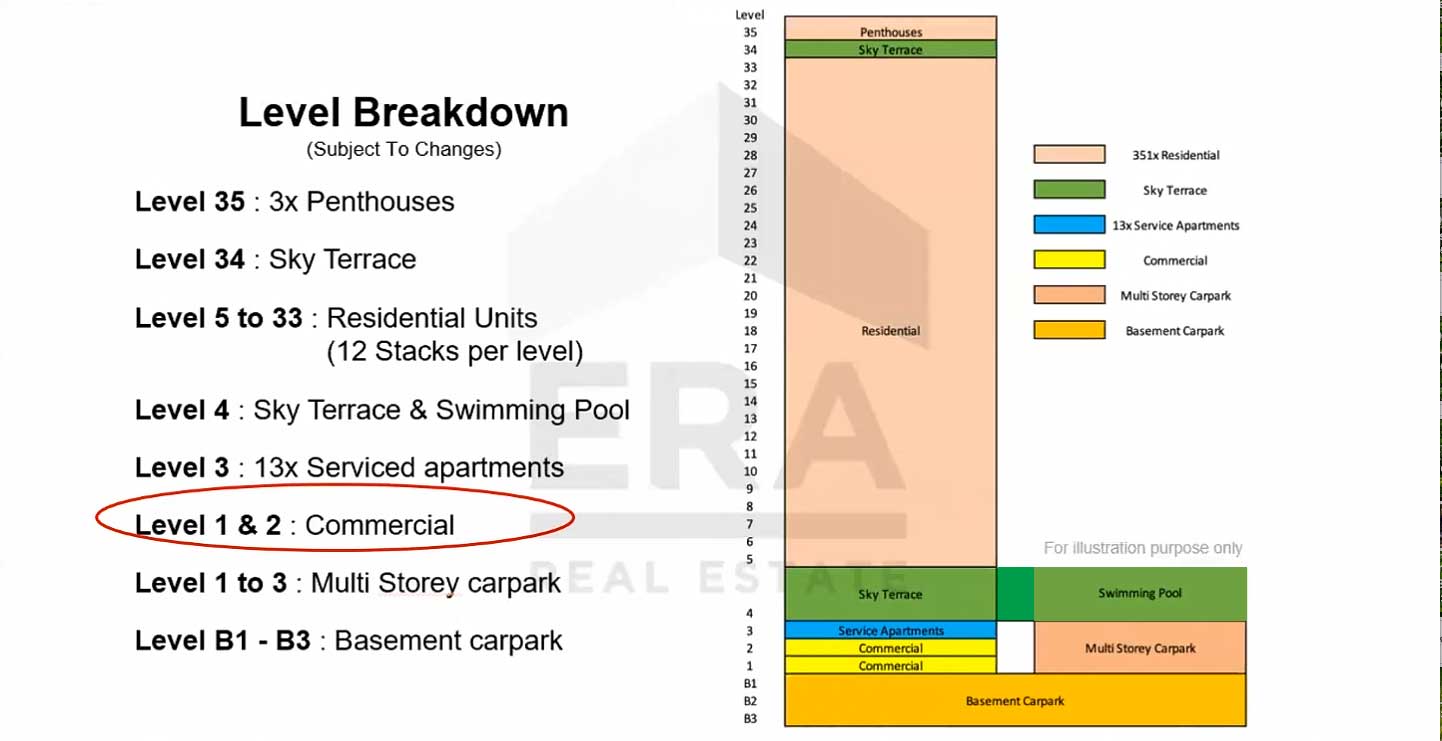 One Bernam Site Plan is display the whole level as one not units floor plan. The Ground Level to Second Level will be for Commercial Area Super Market, Retails, Shops Restaurant,  beside the area for Lifts Escalator & common uses. Therefore the accessibility will be for public. At the same time, this commercial component will be one of the local landmark & point of reference. 
As time goes by, it will also increase the great exposure for the residential components. In this manner, these integrated or mixed use development is the catalyst for itself  residential components.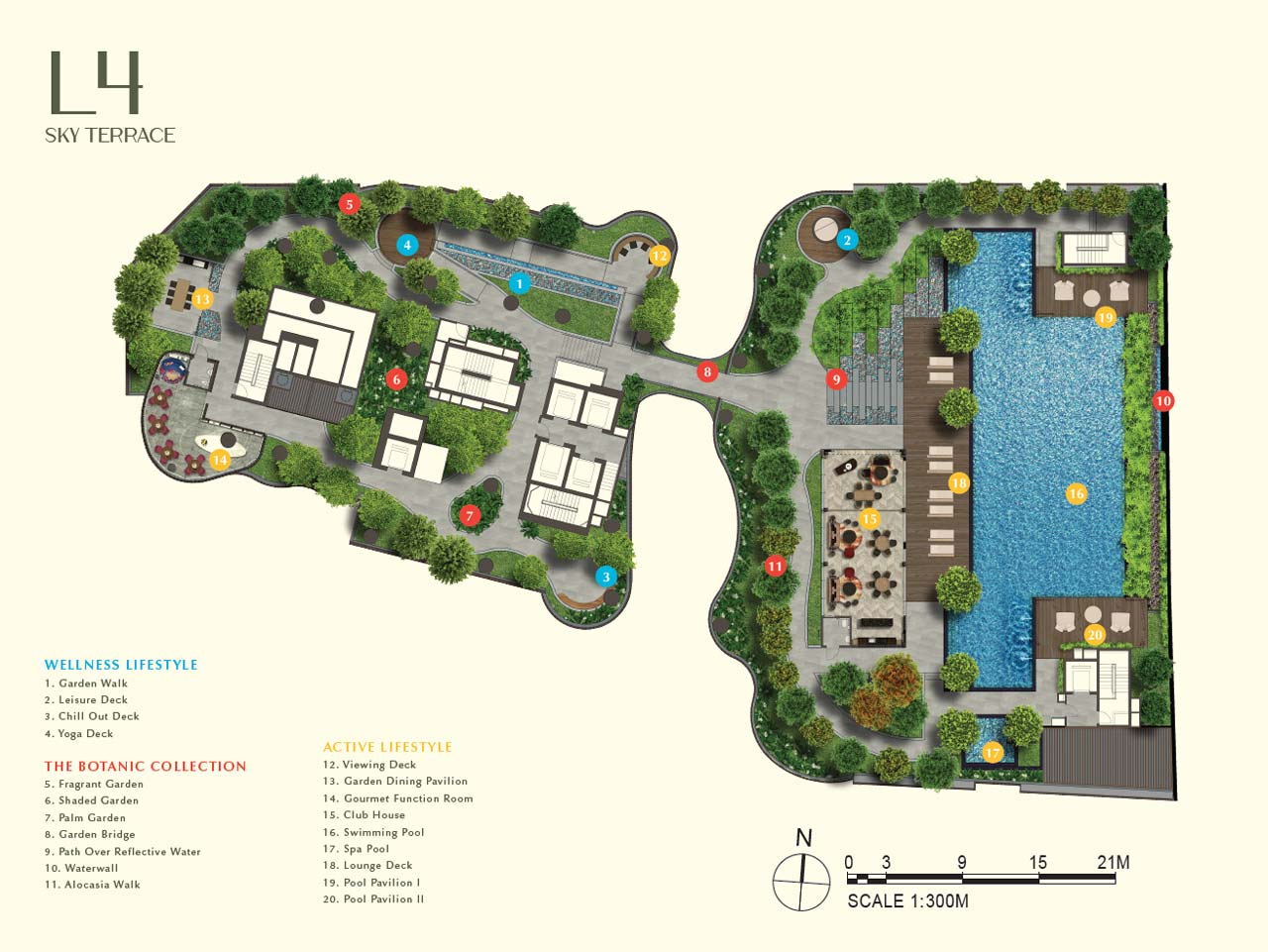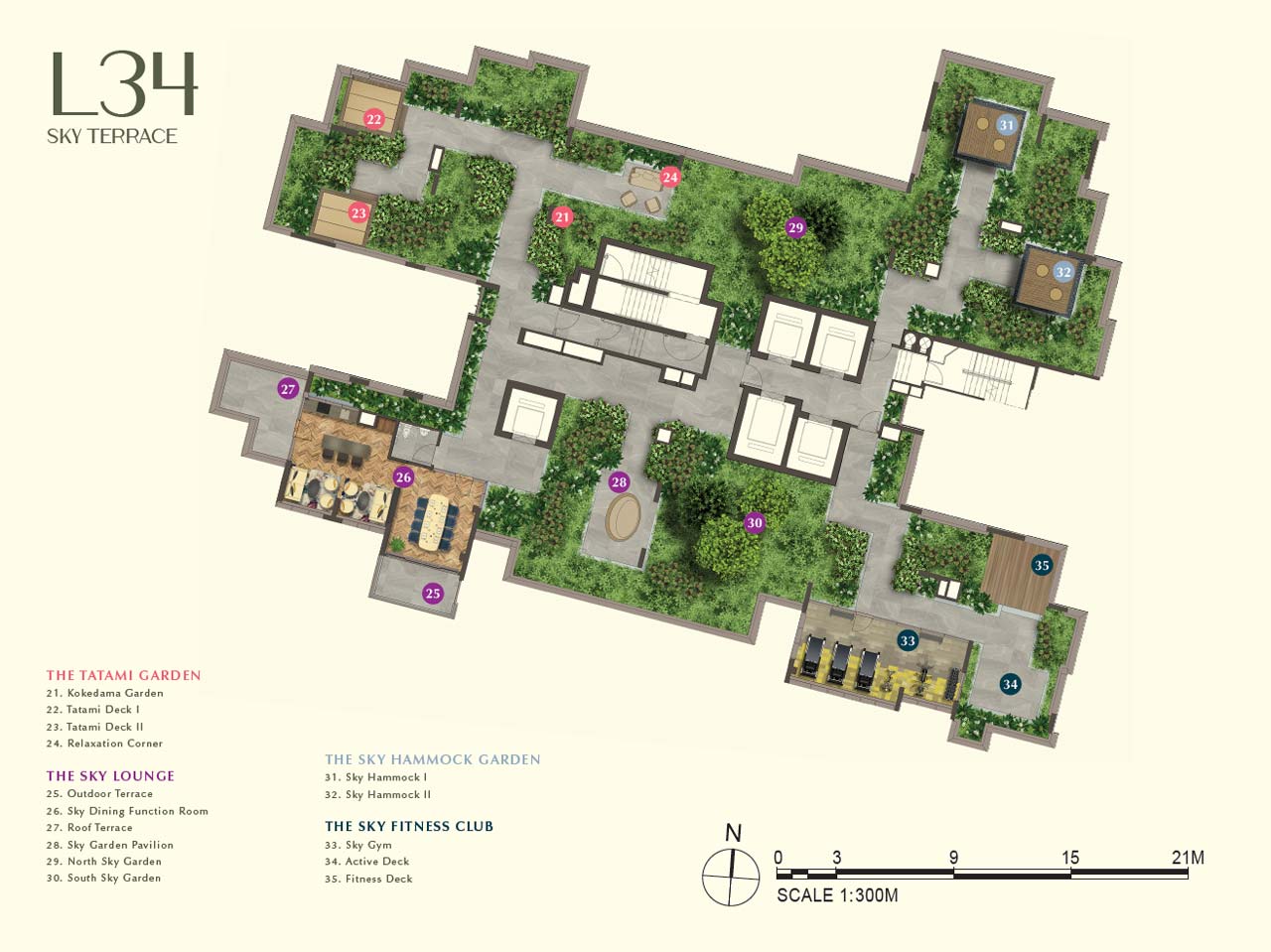 One Bernam Showflat Floor Plans & Types
Here are the 3 units of showflat developer had put up for viewing. Eventhough One Bernam is the urban home, all bedrooms are amazingly good sizes. After viewing the showflat, we realised that they are able to fit queen size bed. Credit to developer & Architects efforts in planning. On the other side material & fitting are also well-sellected. Nice.
One Bernam Floor Plans - Typical unit
One Bernam Floor Plans referring only to the residential components, so called " Units Floor Plans". You may notice that majority of the residential units are small units form 1 bedroom to 2 bedroom + study. They ar making 90% of the residential development, as 1 bedroom to 2 bedroom are most popular & in demand in district 01 & district 02 of Singapore (Singapore CBD). On the other hand, these type of units are also suitable for rental investment as CBD tenants are mainly expatriates who work in financial sector, law firms, & hospitality industry.
One Bernam Floor Plans - Penthouse
One Bernam Units Distribution
Type
Name
Area(Sqft/Sqm)
Units
1 Bedroom
A1
452
29
A2
441
29
A3
463
29
2 Bedroom
B1
732
29
B2
732
29
B3
700
29
B4
700
29
2 Bedroom + Study
BS1
829
29
BS2
829
29
BS3
807
29
BS4
872
29
3 Bedroom
C1
1,421
29
Penthouse
E1
4,306
1
E2
1,948
1
E3
1,744
1