One Bernam location is in the heart of CBD, next to the Greater Southern Waterfront, the Extension of Marina Bay.
One Bernam Location is in The Heart of CBD
Historical Data
In the Past, Tanjong Pagar use to be business & banking district of Singapore. Before Marina Bay land reclamation, Tanjong Pagar – Anson Road consider the sub-district of CBD, where centre of CBD is at Raffles Place. That's the reason why, all local banks head offices are located here, includes Singapore Stock Exchange (SGX). Therefore this location is considered original location of Central Business District of Singapore (CBD 1.0)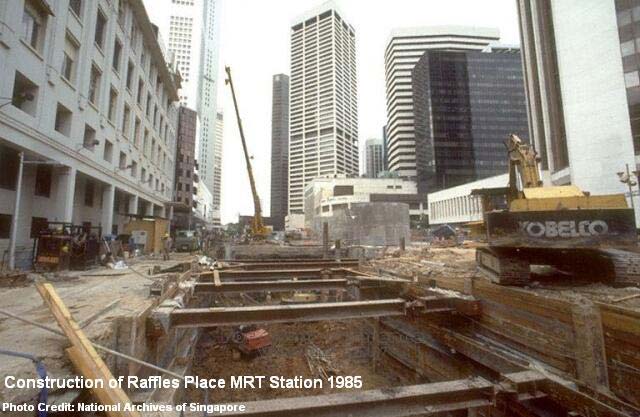 CBD 1.0 – Raffles Place
Beside bank head offices, those grade A offices & government head offices & major government agencies will line up in Raffles Place, Cecil Street, Shenton Way, Anson Road & Tanjong Pagar. For instance: Minister of National Development (MND), Urban Redevelopment of Singapore (URA) office, Building Authority, Monetory Authority of Singapore (MAS), Temasek Holding, etc, Moreover MNC, & large organization,  developers like Capitaland City Development, Keppel Land, Guocoland,  MCL Land & more are all located in district 01 & 02. At that moment most building are for commercial uses, moreover this area became very quiet & under-usage during weekend. So to say the area are for "WORK" factor. The site of One Bernam location is still just a vacent state land among grade A offices.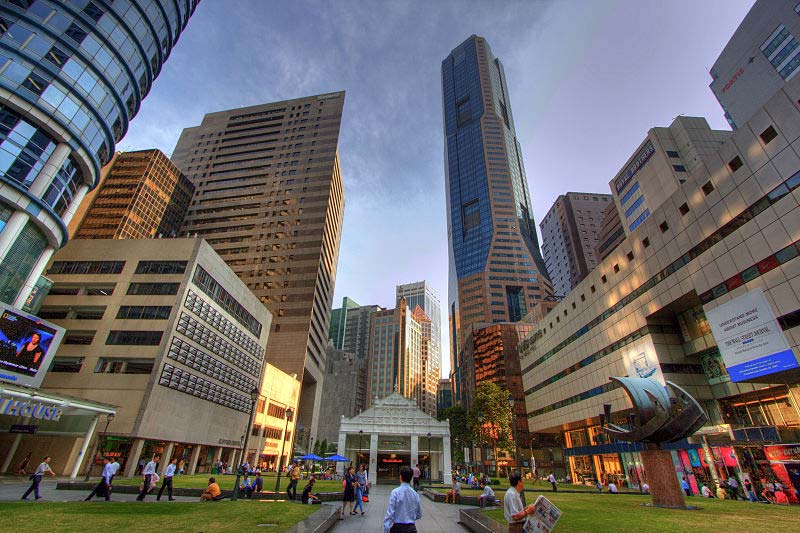 CBD 2.0 – Marina Bay
Start Shaping up from 2004, as Singapore government Land Reclamation started. URA Singapore came out the new Master Plan to full Government Policy Work-Live-Play inCBD. More land residential land uses & mixed use development are assign to Marina Bay plots. Since then, many residential plot came to live. for example: The Sail At Marina, Marina Bay Residence, etc. Lands use conversions are also allowed to be in existing CBD, such as No. 1 Shenton Way converted to residential development called One Shenton, so called "LIVE" factor. Of course without the support land uses or "PLAY" factor.
With this idea in mine, Marina Bay Sands (Casino, Hotel & Shopping Mall complexed was created. More land uses improvement on many commercial & shopping mall. Since then, many more ICON, Altez, Sky Suite at Anson & Lumire are developed. At that moment One Bernam plot in Master Plan stated land use still as hotel site.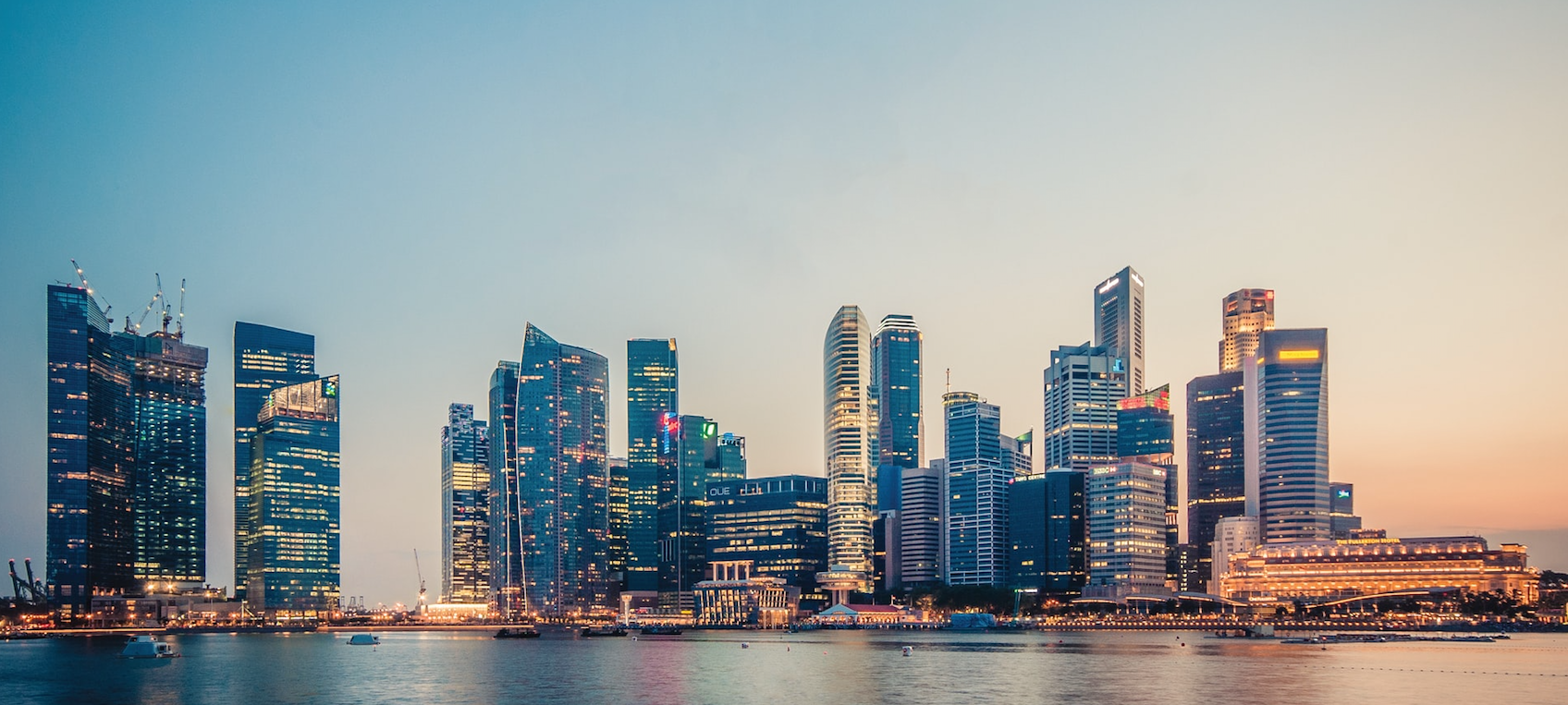 CBD 3.0 – Marina Bay West
Great Transformation coming up! As the lease of Tanjong Pagar Terminal & Keppel Club & Golf Course are ending. Singapore government find that few reasons not to renew the lease. First, land for Tanjong Pagar terminal is too small for as the prt activities is expanding. Second, land in this are became too valuable to be just port. Therefore, port & facilities have to move outward to the West region to release the potential of land. together with Keepel Club & Golf Course. The massive improvement called " Great Southern Waterfront" or GSW. One Bernam location is just next to GSW & just 200m. away from future Price Edward Road MRT Station only.
Anson subzone improvement
One Bernam location also within Anson sub zone improvement. In order to support the new CBD 3.0, Singapore government , through URA has planner the 24/7 zone. It's going to be exiting and lively. The idea is to allow more hotels, shopping malls & places of interest in this zone to support "PLAY" function of CBD 3.0 and it Anson subzone has been planned for it. please refer to URA illustration below.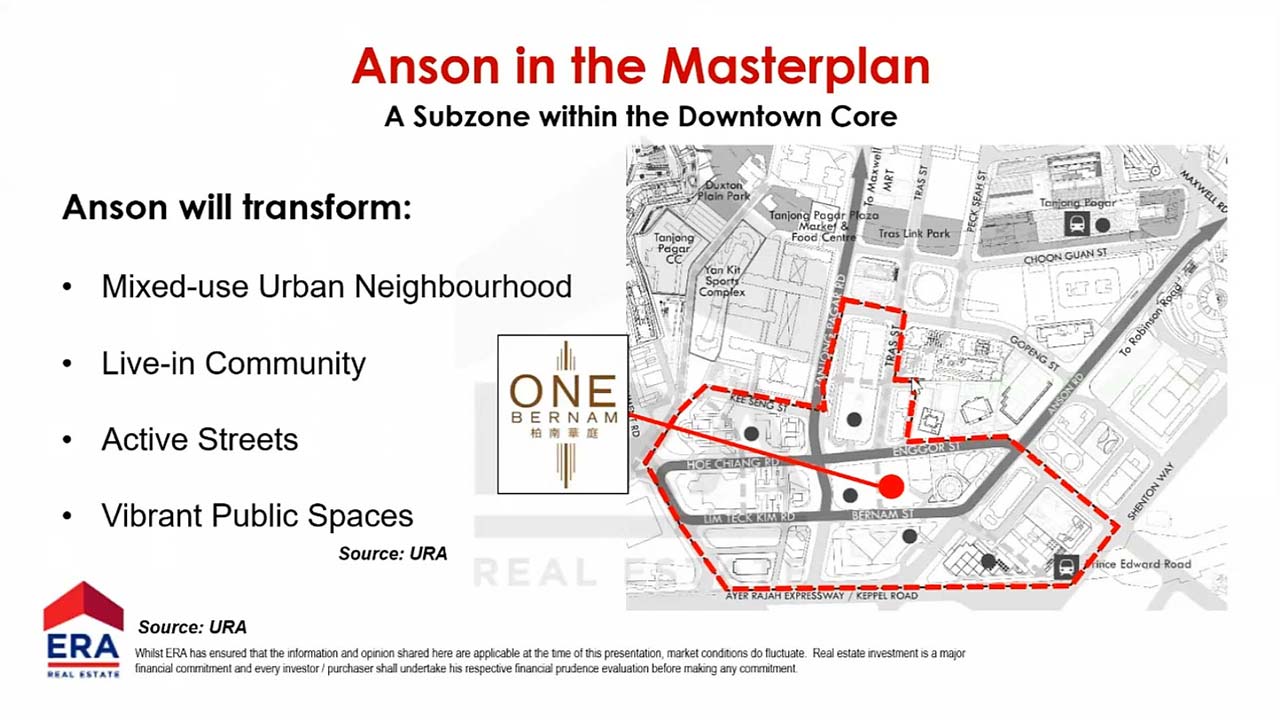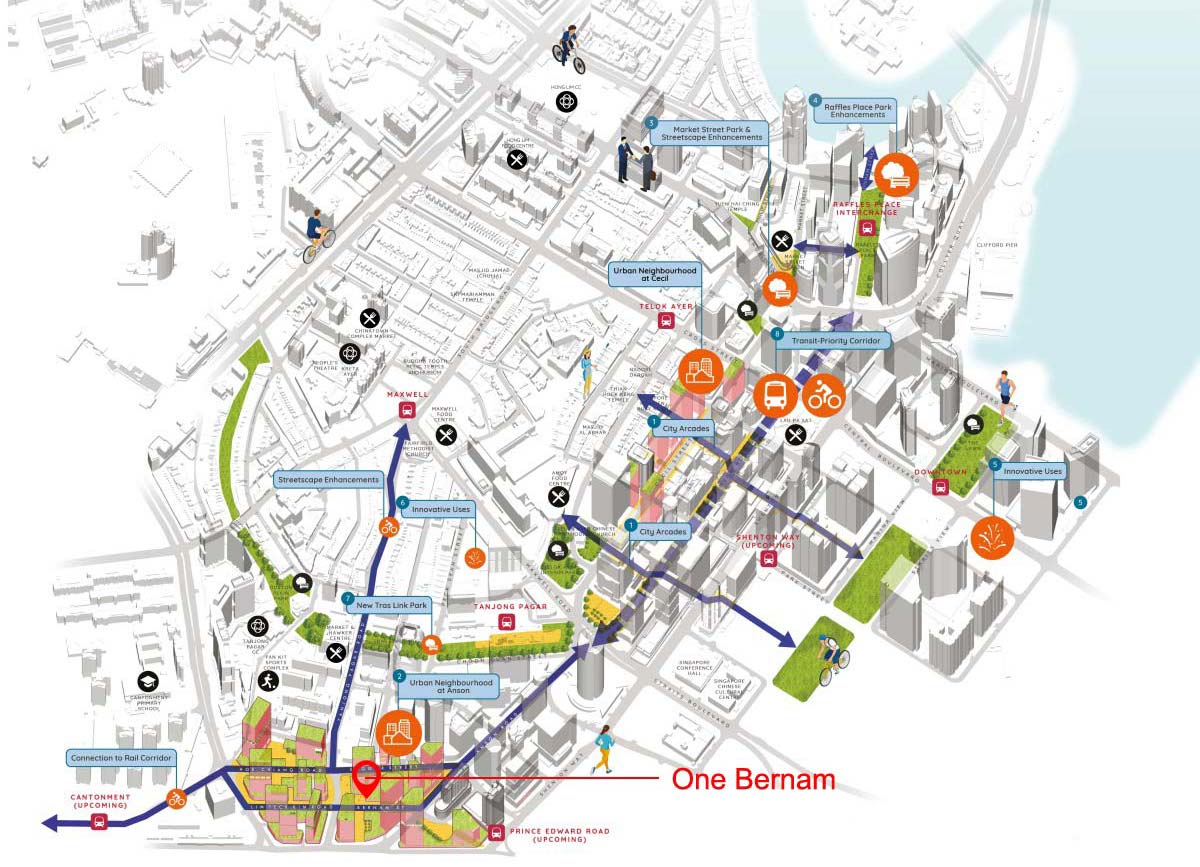 Greater Southen Waterfront
Greater CBD rejuvenation is coming up, more over it's just next to One Bernam location. Another speech of Prime Minister of Singapore speech explicitly about the "Greater Southern Waterfront, Gateway to Future Live, Work & Play" Thereafter you will realise how significantly improvement in this area and surrounding. The future is clear.. You shouldn't miss it!
Effect of Sentosa Brani Development to One Bernam Location
Finally Singapore Ports will moved over Tuas & Keppel Golf Course will be redeveloped to a residential area includes private & HDB estates. Further more government will rejuvenate the existing Sentosa Island & make Singapore & these are to be tourist exiting destinations. With this idea, the Brain Island will be add-in as part of Sentosa Island. The scale of attraction is going to be greater scale. Upside to all developments near One Bernam location are very obvious. Don't be just witness but beneficiary. Act Now!
Improving in The Existing Sentosa & Brani Island
Benefit of Rail Corridor to One Bernam Location
Last but not lease, The Rail corridor project created from Old Railway & Station from Singapore to Malaysia will be the part of "PLAY" factor that added value & lifestyle to One Bernam location. The Rail Corridor is a former railway line that stretches 24km north to south of Singapore. The future Woodlands North Coast and Greater Southern Waterfront areas will be linked by this trans-island green artery. Now a "green corridor", it will be transformed into a community space that links 1 million people within 1km of the Rail Corridor. When the Rail Corridor is connected by 2021, it will spur the development of surrounding lands and rejuvenation of older districts.
Effect of New CBD 3.0 to One Bernam Location
undoubtedly,  with the effect of expansions of CBD area to existing Tanjong pagar port, it will give the lift to the future price of  residential properties in  One Bernam location. From time to time these properties will benefit from, the  launches of residential developments in white sites. in CBD 2.0 & 3.0. These also will be part of  One Bernam Price Analysis in our next chapter. The follow illustration shown expansion from Raffles Place & Shenton Way (CBD 1.0) to Marina Bay Financial Centre (CBD 2.0). Now, It is time for CBD 3.0 Greater Southern Waterfront.