Private Home Sales Price Index of Q4'2020 up!
Q4'2020 Private Home Sales Price Index of  up again. Is it SURPRISE? Not Really.
Eventually, Agents & Agencies experienced strong private home sales since end of Q3'2020 after the Singapore Circuit Breaker. Moreover through out H2'2020 number of sales keep increasing. But Why?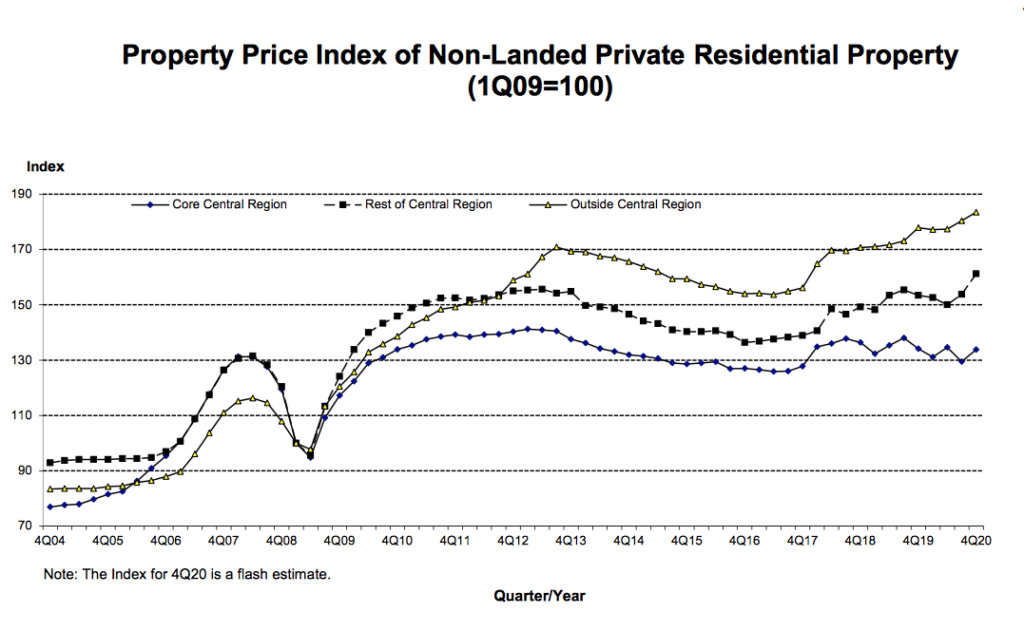 According to the "URA releases flash estimate of 4th Quarter 2020 private residential property price index"
As the whole, the increment of private home sale price index of Q4'2020 increased by 2.2%. Lower than 0.5% the increment in 2019. However, consider the difficulties in Singapore Economy, it is doing very well. — Facts; 2019 index up 2.7% while 2020 index up by 2.2%.
Comparatively, Q-O-Q, Q4'2020 privates home sales price index increased by 2.1% from Q3'3030 — 153.8 points to Q4'2020 — 157.0 points. Largely, the strong push are from new developments launches, such as: Clavon along Clementi Avenue 1, Ki Residences at Brookvale,etc. As seen, units sold in new December home sales are increased steadily at 1,217 units up from 774 units in November.
Out of this, Clavon at Clementi sold 473 units at a median price of S$1,637 psf. At the same period, Ki Residences at Brookvale, with 172 units sold at a median price of S$1,766 psf.
In addition, ERA Singapore's head of research and consultancy said: "The launch and sales momentum are likely to continue into the first quarter of this year. As a result, the launch of major projects. – such as: Normanton Park, Parc Central Residences and The Reef at King's Dock." As we witness, The Normanton Park were sold around 600 units at an average price of S$1,750 psf
In conclusion, new home sales or new launches sale jumped more than 57 per cent from previous month.
Q4'2020 Private Home Sales Price Index In Summary:
| All residential price index 157.0 up | +2.1% |
| --- | --- |
| Landed houses price index 172.9 points down | -2.1% |
| Non-landed (condo-apartment sales) up | +3.2% |
| • Core Central Region (CCR) up | +3.3% |
| • Rest of Central Region (RCR) up | +4.8% |
| • Outside Core Central Region (OCR) up | +1.7%・ |