The Avenue South Residence (D03) condo for sale
The Avenue South Residence is envisioned to be a gateway to the live-work-play lifestyle of the future. Extending from Pasir Panjang to Marina East, the transformation of the Singapore Greater Southern Waterfront, comprising over 2,000 hectares of prime waterfront land. It will contribute to a dynamic city centre with exuberant business and lifestyle opportunities.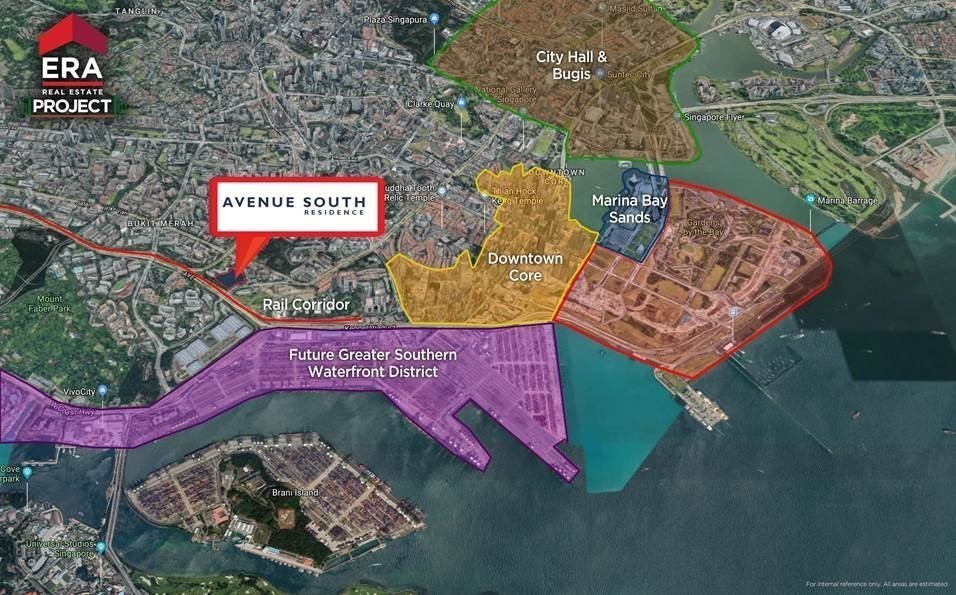 With the seamlessly connection to The Avenue South Residence, the Rail Corridor links our green heritage to the evolving cityscape. Government has scheduled for completion in 2021. As a result, the 24km-long green artery will connect communities, spur development and rejuvenate the neighbourhood.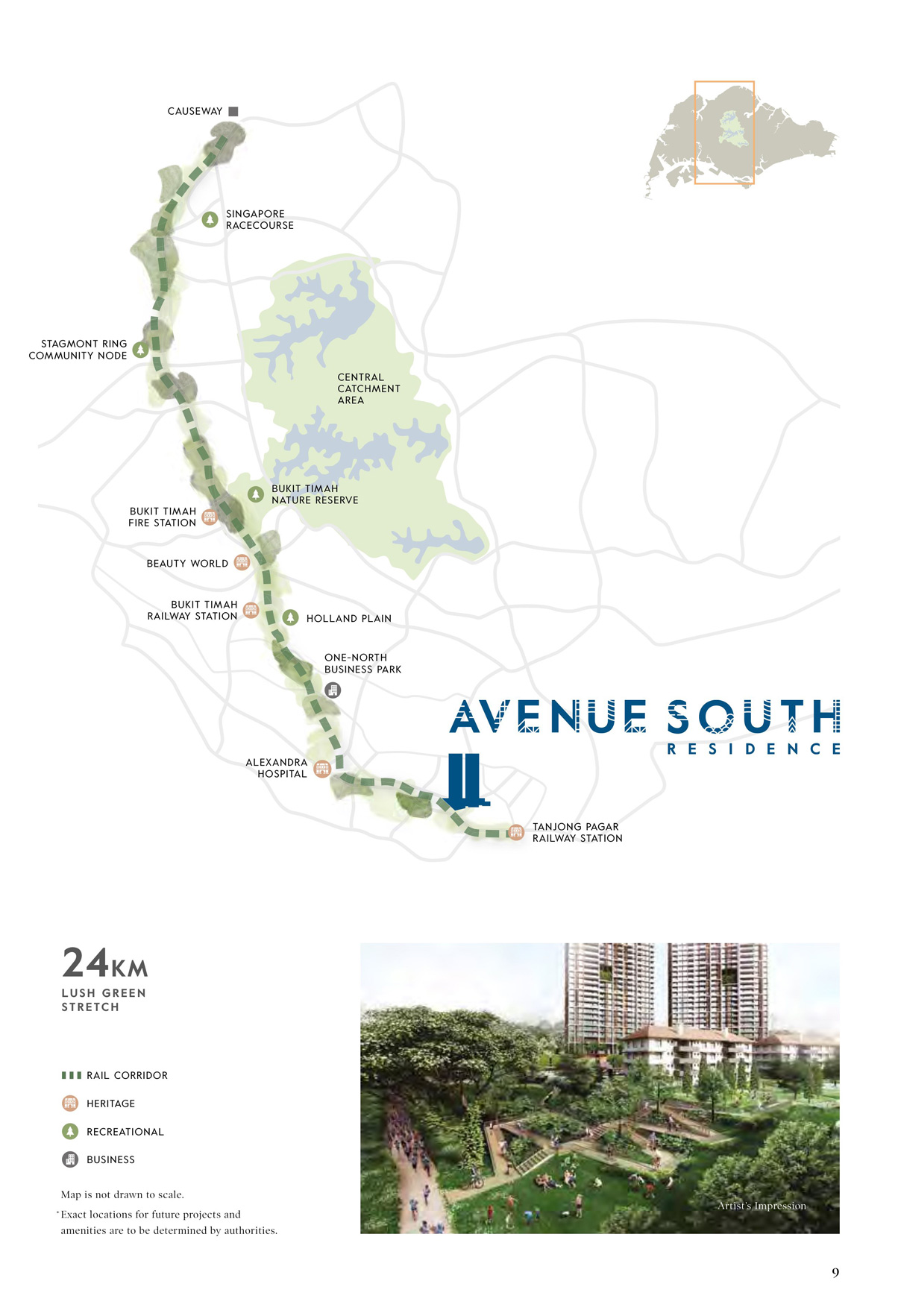 IN PROXIMITY TO POSSIBILITIES - At The Avenue South Residences
By its centralised location, The Avenue South Residence shall offers access to various commercial hotspots. For examples,  Raffles Place, Downtown Marina Bay, HarbourFront Centre & Mapletree Business City. In addition, It will also connected to future hotspots include the 43-hectare Outram Medical Campus and the expansion of the two Integrated Resorts. For details, Resorts World Sentosa and Marina Bay Sands.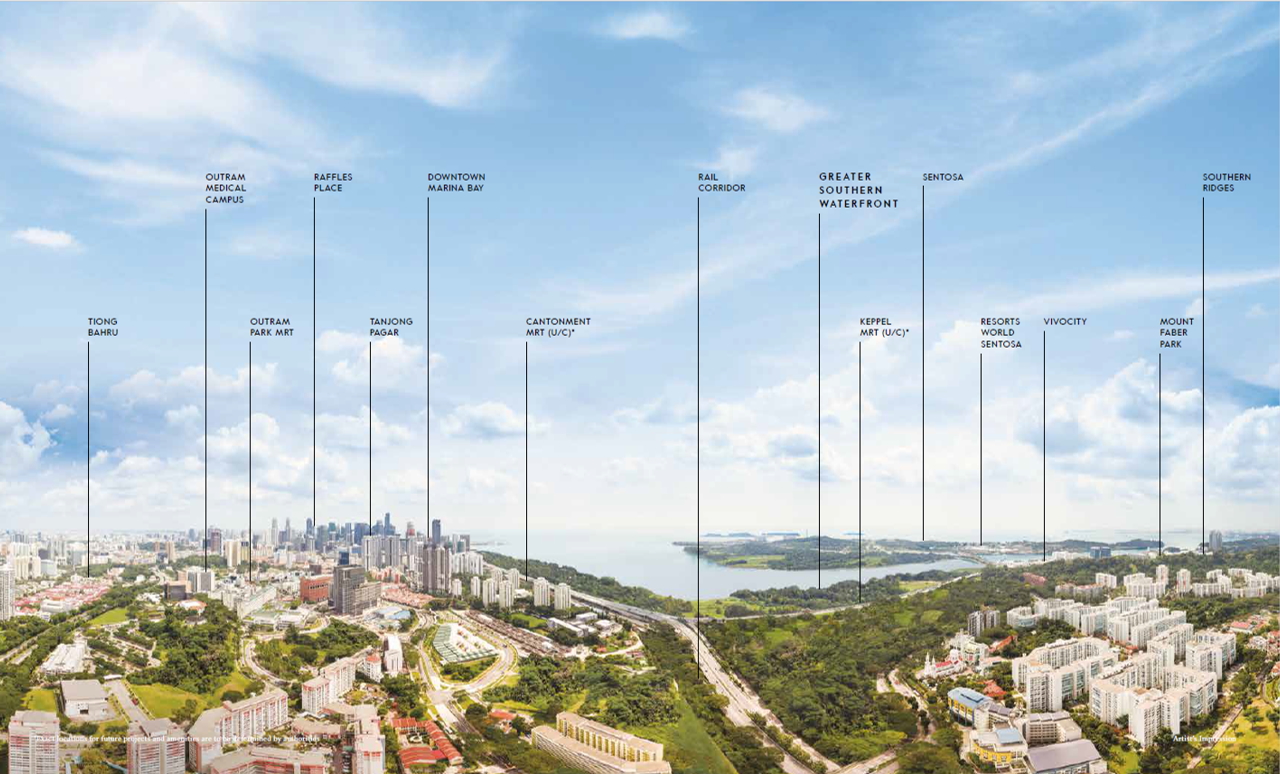 Enjoy Spectacular Views of Singapore's Skyline -THE AVENUE SOUTH RESIDENCES
With 56 storeys height, The Avenue South Residence will rank among Singapore's tallest condominiums. In conjunction with its location closes proximity to Sentosa Island at Southern coast, residents will enjoy spectacular views of Singapore's skyline & Greater Southern Waterfront. It will be the perfect location for a weekend retreat with your family or your loved ones.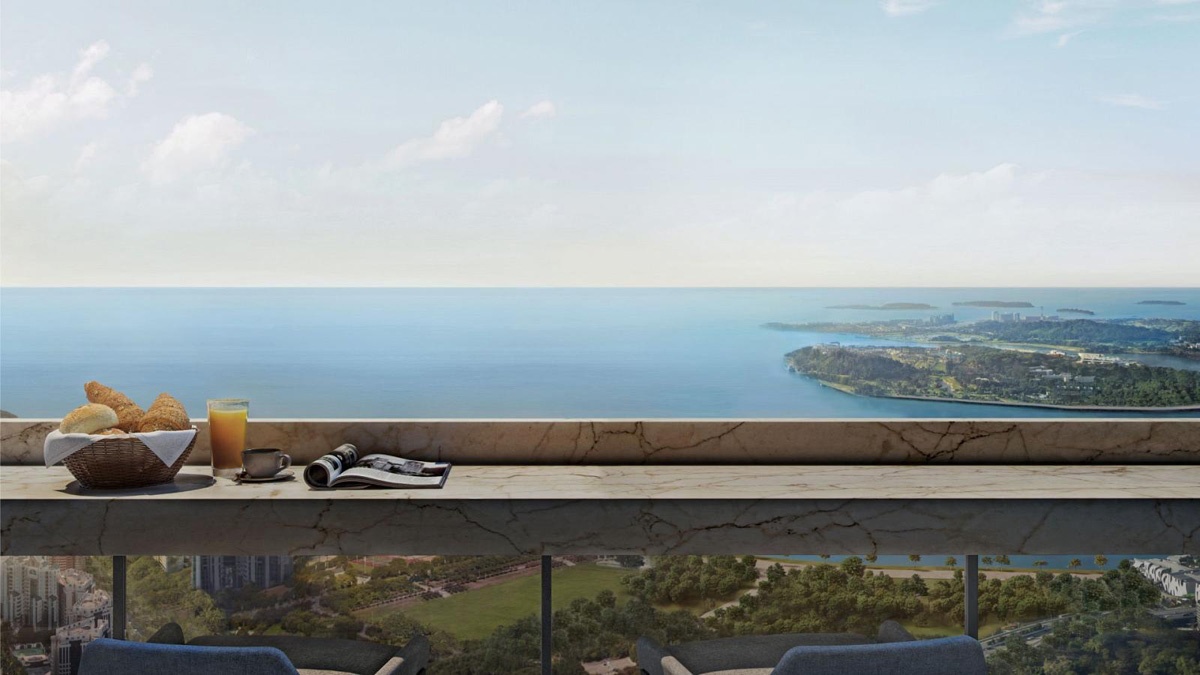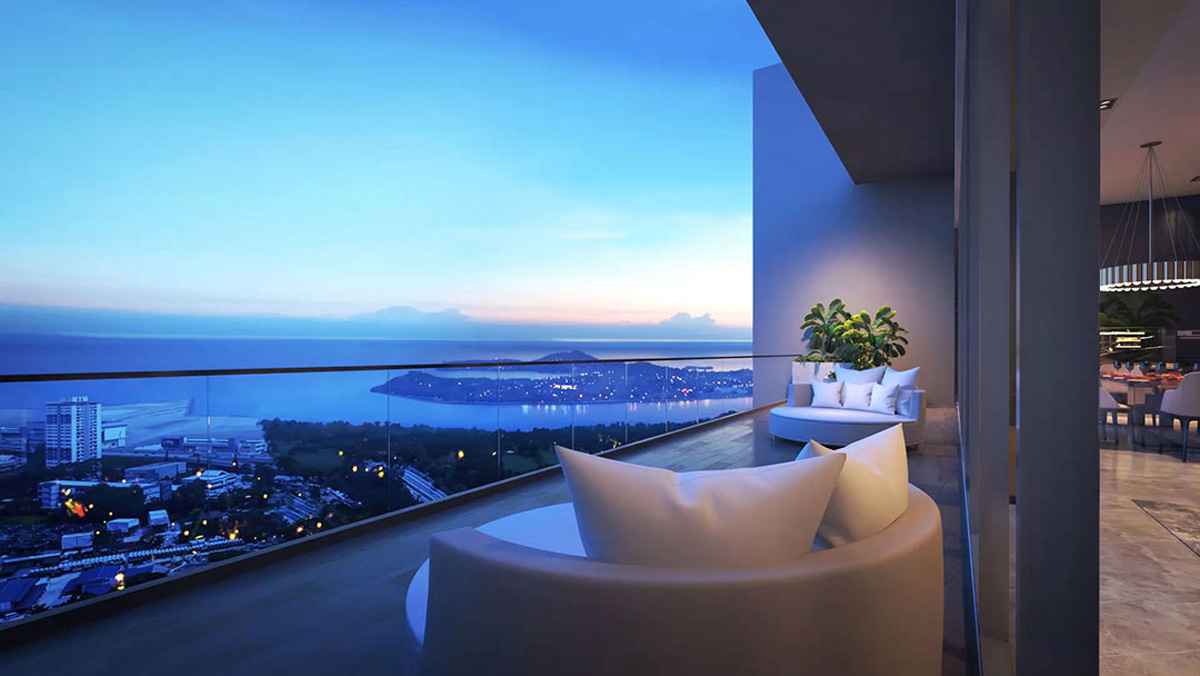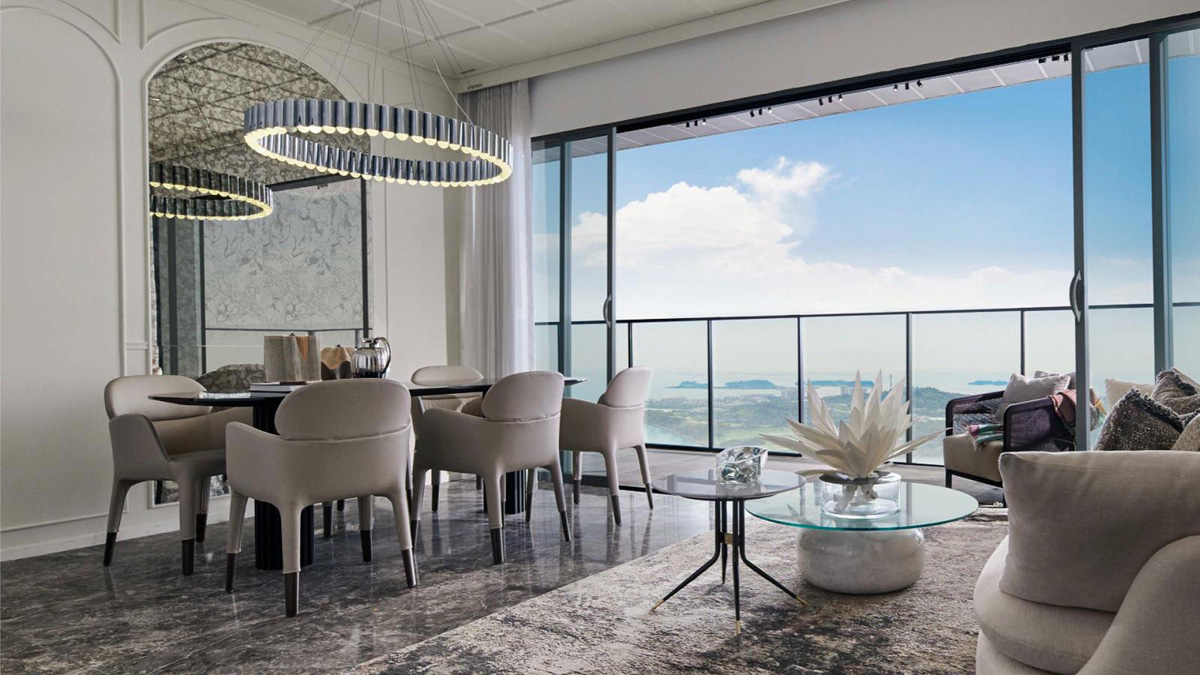 "HOMING IN ON FUTURE PROSPECT" At Singapore Greater Waterfront
In view of transformations, CBD will be a 24/7 live-work-play district and redevelopment of southern coastline into the next generation Downtown. In addition, the upcoming SGH camp Master Plan and Thomson-East Coast MRT line will make this are more vibrant.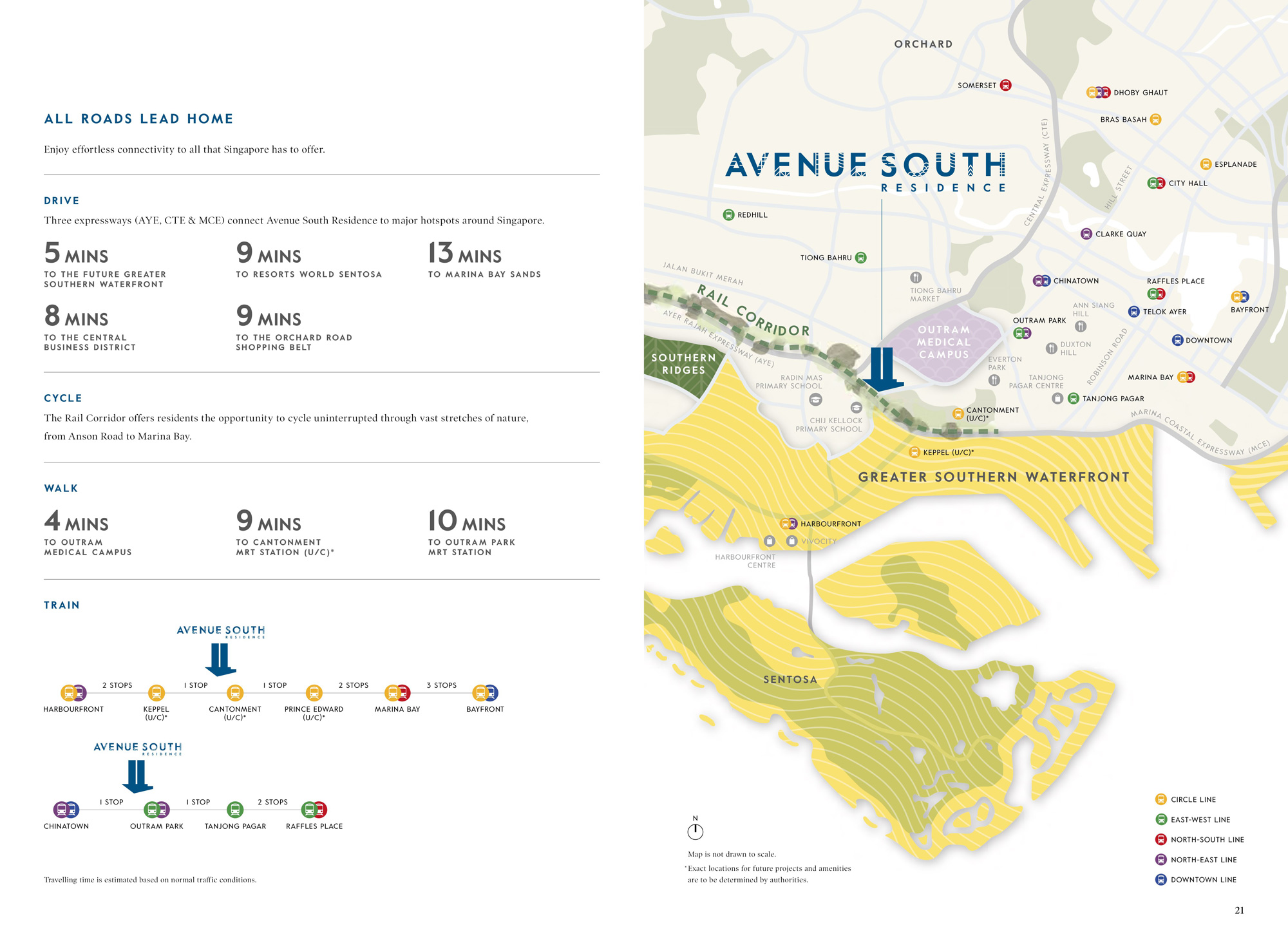 3 Distinctive Collections

The Twin towers architecture will soften with sky gardens to welcome a green and wholesome lifestyle. The Components of tropical architecture such as terraces, window ledges and wood-coloured sun-shading screens include texture to the futuristic character of the high-rise buildings. The developments will offer 3 different collections of residential units type with it special attributes:
The Height of Luxury
These premium apartments are above sky court on the 36th storey will enjoy the superb view of the Southern Gateway of Asia.
The Skyline of Prestige
They are units from 3rd to 35th storey are carefully designed and positioned in order to achieved  the life of elegance.
The Live Work Suites
Not to forget the five heritage buildings on the site. Our Architect has well-improved these heritage compound so that they could offer the highest flexibilities to introduced exclusive low-rise living lifestyles.
The Avenue South Residences Site Plan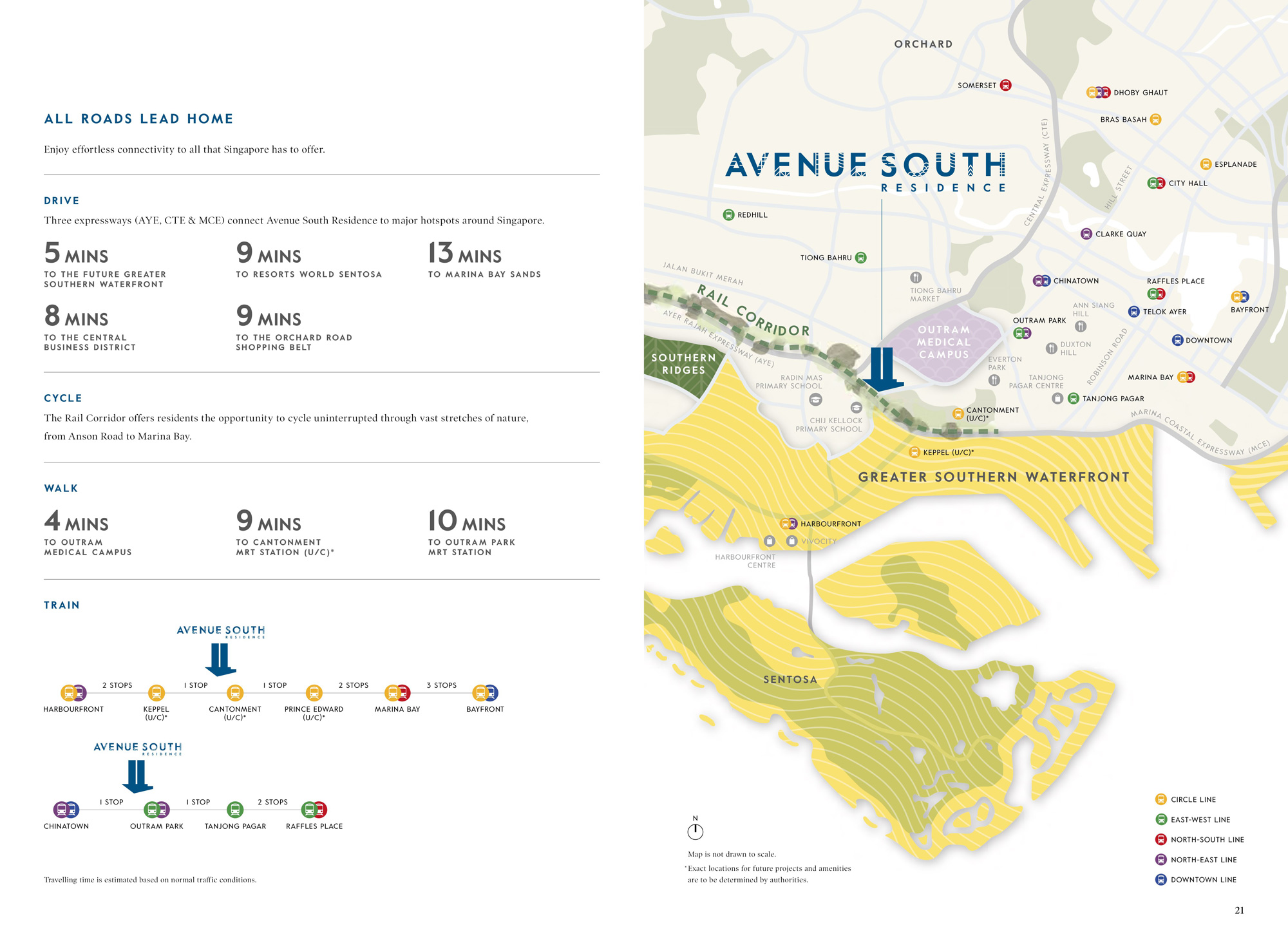 The Developer of The Avenue South Residences: UOL- Kheng leng-UIC
United Venture (silat) pte ltd, The joint ventured of United Overseas Land (UOL), Kheng Leng Company & United Industrial Corp (UIC)
United Overseas Land (UOL)
UOL is one of Singapore's leading public-listed residential or commercial property business with a substantial portfolio of developments and investment homes, hotels and serviced apartments.
UOL highly thinks in delivering item excellence and quality service in all service ventures. List of  developments includes residentials, office towers, retails & shopping malls, hotels & serviced apartments. UOL, through its hotel subsidiary Pan Pacific Hotels Group Limited (PPHG), owns and/or handles over 30 hotels, resorts and serviced apartments in Asia, Oceania and North America under three acclaimed brand names, particularly "Pan Pacific", PARKROYAL COLLECTION and PARKROYAL.
As integrated in 1949, KHENG LEONG COMPANY started operations as a global commodity and spice trading business. For many years, the company has kept pace with the altering company landscape and has evolved as an investment group with interests in property development and genuine estate investment.
Today, the Kheng Leong Group has a growing portfolio of development works and organization interests, through direct financial investment or collaboration with strategic partners. Moreover, It covers throughout the Asia Pacific area from Shanghai and Hong Kong to Sydney as well as London and Los Angeles.
The Group has chalked up a tested track record in developing refined residences and constructed up a brand name voice that connotes quality and value. A leader in the development of refined cluster homes in Singapore. In additions, the Group has built up a portfolio that consists of both residential advancements and retail projects in option locations and prime districts.
United Industrial Corp (UIC)
The firm was incorporated in 1963. United Industrial Corporation (UIC) has actually grown to end up being a premier residential or commercial property financial investment and development company in Singapore. Each of development is a reflection of ingenious and inspirational principles. Its homes promote the high standards which is embedded in its culture. For Instance, the setting benchmarks to developing landmarks, commercial and residential portfolio represents commitment to imaginative quality and sustainable development. As a leading property developer, UIC remain focused in unwavering dedication to deliver quality products and services in all company endeavours. This will develop long-lasting sustainable worth to investors. UIC will continue to broaden existence by taking the best chances as they emerge.
Simplified Fact Sheet of The Avenue South Residence
Developer: United Venture (silat) pte ltd
Street Address: SILAT AVENUE
District: D03 – Alexandra / Commonwealth
Tenure: 99 years Leasehold
No. Of Units: 1,074 Residential Units
Site Area:  6,706.8 sqm/72,118 sqft (approx.)
Status: TOP 14/05/2023
AMENITIES

Schools
Radin Mas Primary School (0.52km)
CHIJ St. Theresa's Convent (Secondary) (0.7km)
Zhangde Primary School (0.93km)

MRT Stations
CC30 Keppel (0.72km)
CC31 Cantonment (0.94km)