The Woodleigh Residences Floor Plans
The Woodleigh Residences floor plans designed for the great flexibilities, as now & future changes to come. It also give flexibilities for resale buyers.
Flexibilities of the Woodleigh Residences Floor Plans
Project Architect has designed The Woodleigh Residences floor plans with great flexibilities in mind. It is agreeable that buyers having different preferences in lifestyles & requirements. It will be great to have possibilities to do some minor changes to the layout of unit. Definitely, it will make new home more for presence & enjoyable living.
5-10years down the road, when kids are grown up, It also will be possible to have a slightly changes in needs & lifestyle. Ultimately the flexibilities planning of the Woodleigh Residences floor plans would serve them well.
This will not on benefit the buyers in primary market. In this manner , it will also will benefit both existing owners & resale buyers. Original home owners got good resale price, resale buyers got what is suitable for the living-hood. Excellent idea indeed.
Unit Distribution in The Wood leigh Residences
Click at the Unit Type "Name" to open Floor Plan. To view 360 degree  Vitual Tour click here
Type
Name
Area(Sqft/Sqm)
Units
4 Bedroom
F2-V
1,281
1
2 Bedroom
A1a
570
50
A1a-P
570
5
A1b
592
40
A1b-P
592
4
B1
646
10
B1-P
646
1
B2b
667
30
B2b-P
667
3
B2c
689
20
B2c(1)
689
20
B2c-P
689
2
B2c-P(1)
689
2
B3
700
40
B3-P
700
4
B4
700
10
B4-P
700
1
C2
743
27
C2-P
743
3
C2-V
743
3
2 Bedroom Deluxe
B2a
667
20
B2a(1)
667
20
B2a-P
667
2
B2a-P(1)
667
2
2 Bedroom Flexi
C1
721
18
C1-P
721
2
C1-V
721
2
3 Bedroom
D1
850
49
D1-P
850
4
D2
958
99
D2(1)
958
10
D2-P
958
9
D2-P(1)
958
1
D3
958
18
D3-P
958
2
D3-V
958
2
E2
1,119
30
E2-P
1,119
3
3 Bedroom Deluxe
E1
1,076
40
E1-P
1,076
4
4 Bedroom
F1
1,270
18
F1-P
1,259
2
F1-V
1,270
2
F2
1,281
9
F2-P
1,281
1
4 Bedroom Deluxe
G
1,475
18
G-P
1,475
2
G-V
1,475
2
Download Floor Plan with Dimension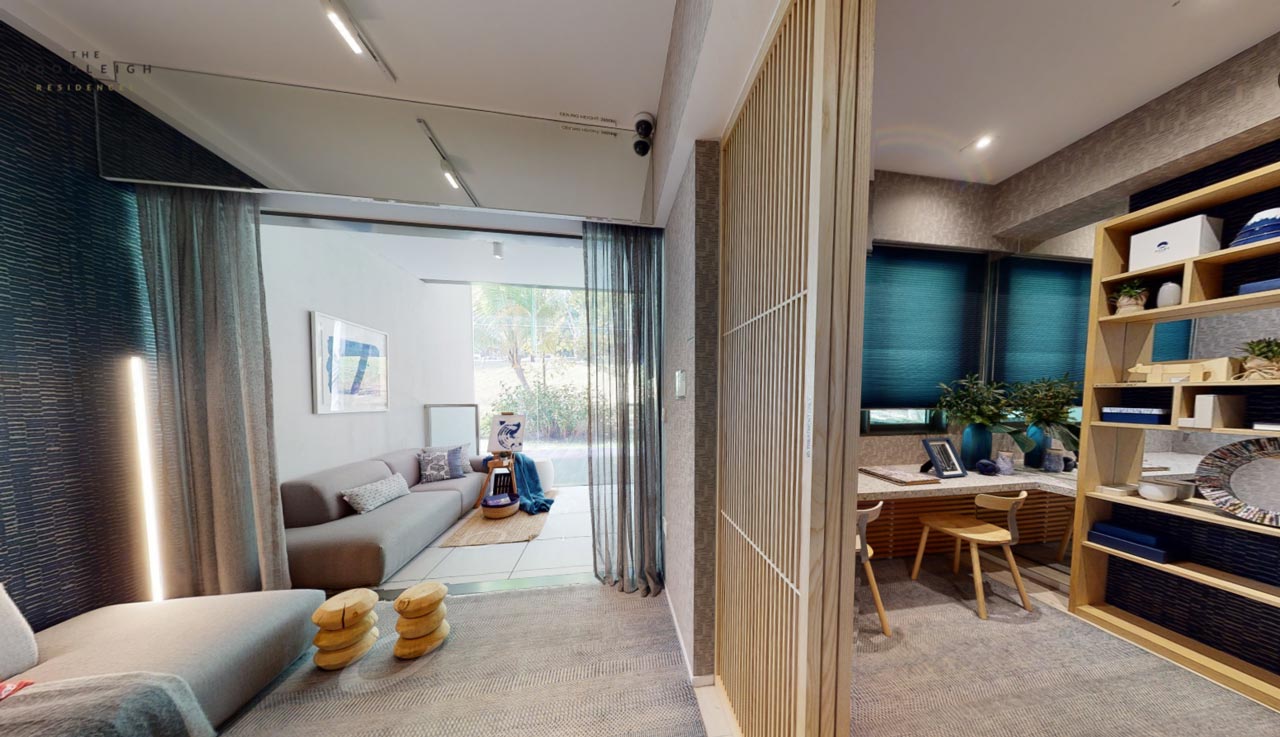 The Woodleigh Residences Showflat 2 Bedroom Deluxe Study
Type: B2a 667 sqft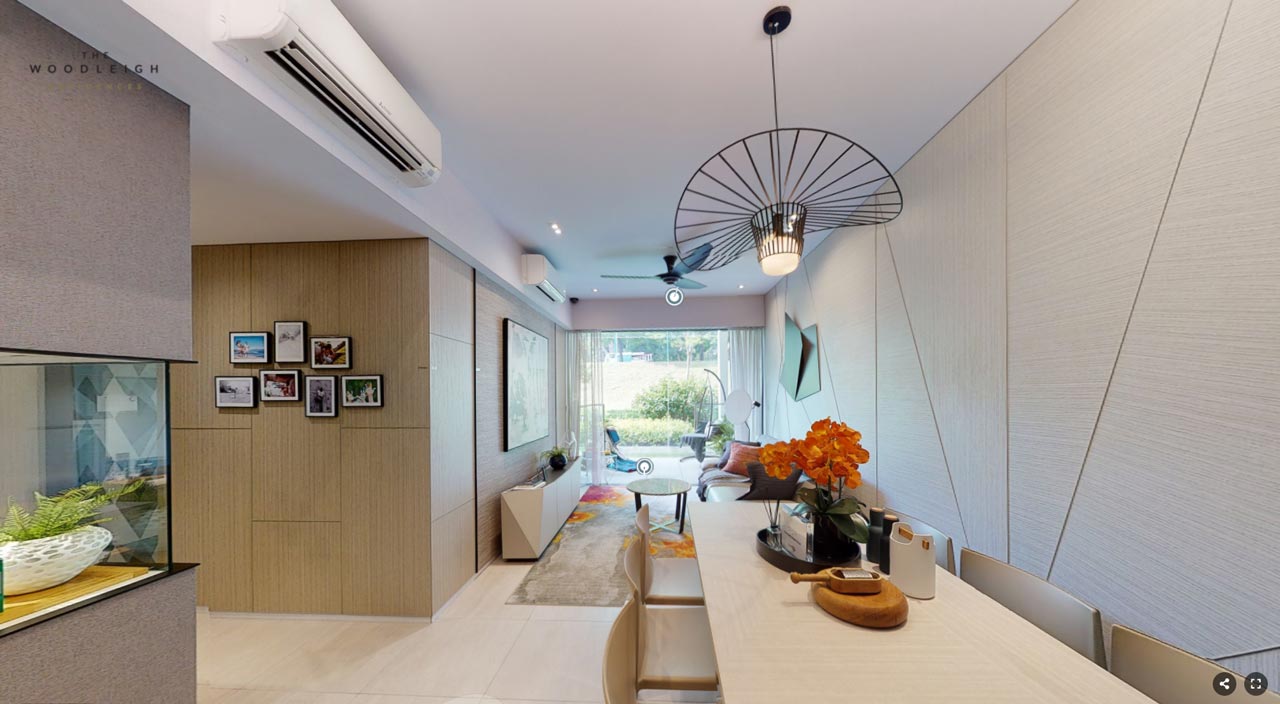 The Woodleigh Residences Showflat 3 Bedroom 
Type D2: 958 sq ft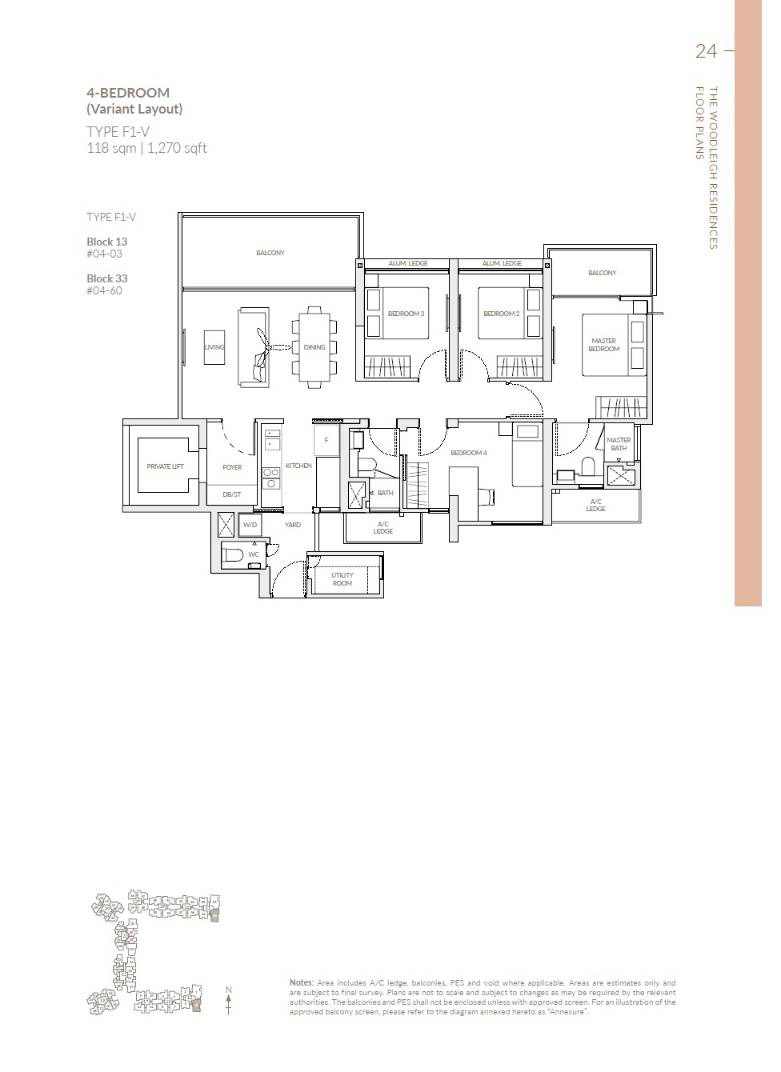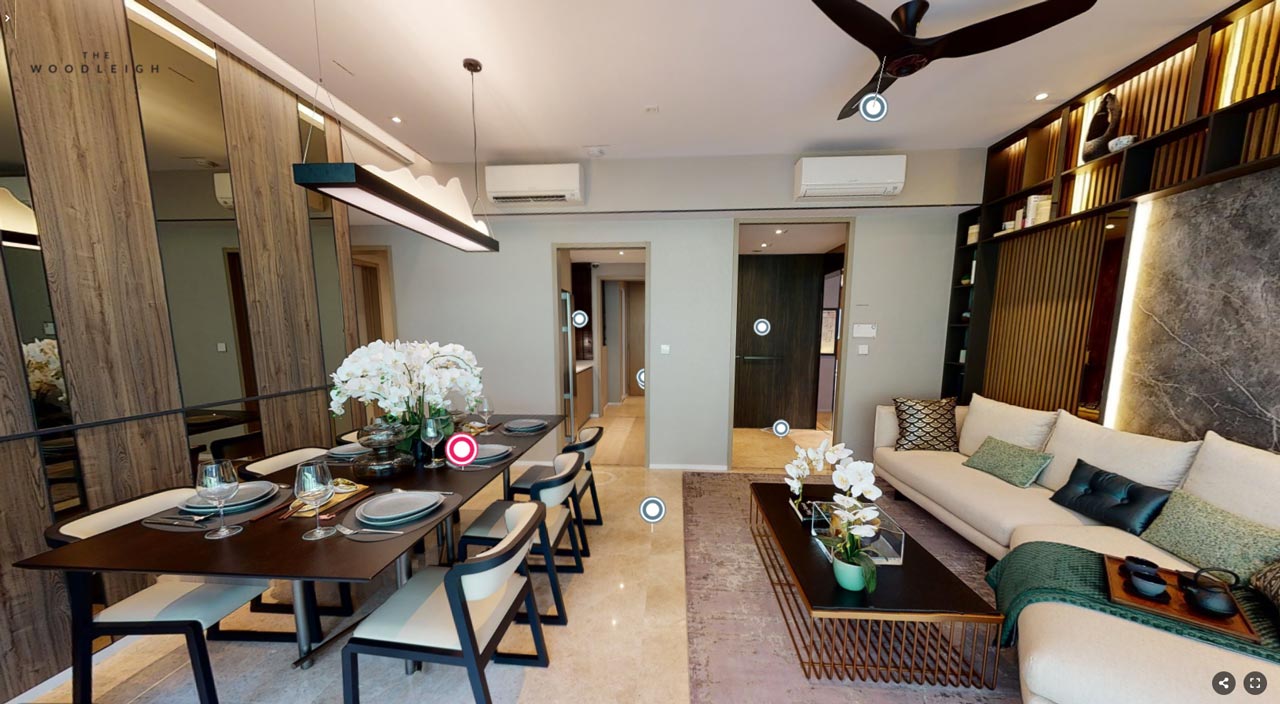 The Woodleigh Residences  Showflat 1 Bedroom+ Study
Type: F1-V 1270 sqft
The Woodleigh Residences Showflat Viewing
Due to Covid-19 Lockdown: Please make appointment in advance, in order to book time slot. Kindly contact me by the CONTACT button below